This Is Why Directors Don't Talk Honestly About Their Films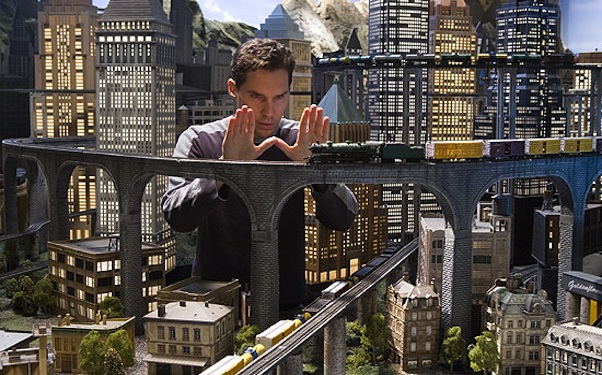 Posted by Matt Singer on
You remember the childhood game Telephone? Internet blogs play it now.
What started as "Bryan Singer Looks Back at 'Superman Returns,'" became "Bryan Singer: Why 'Superman Returns' Didn't Work" and "'Superman Returns' Director Offers Mea Culpa," and finally "Bryan Singer Apologizes For 'Superman Returns.'"
Singer definitely didn't apologize. He sort of offered a mea culpa, but really he was just having an unusually candid conversation of the sort people don't have in interviews anymore because when they do, they wind up being taken out of context as "So and So Apologizes For Movie!" The conversation was with ComicBookMovie.com, where he was asked about the negative reaction to 2006's "Superman Returns." Here's what Singer said:
"I think that 'Superman Returns' was a bit nostalgic and romantic, and I don't think that was what people were expecting, especially in the summer. What I had noticed is that there weren't a lot of women lining up to see a comic book movie, but they were going to line up to see 'The Devil Wears Prada,' which may have been something I wanted to address. But when you're making a movie, you're not thinking about that stuff, you're thinking, 'Wow, I want to make a romantic movie that harkens back to the Richard Donner movie that I loved so much.' And that's what I did…"
Later, Singer goes so far as to say that he's still proud of the film, and that that's not always the case with him.
"There are a bunch of movies I've made where I'm, like, 'Yuck, that was weak' or 'That could've been better,' and I can see why. But with 'Superman Returns'… If I could go back, I would have tightened the first act. Maybe open with the plane or something."
So he acknowledges some missteps, but he definitely doesn't say he regrets the movie or doesn't like it (at least not as much as he does other unnamed films he's made). He puts as much or more of the blame on audiences who were expecting a comic book movie in the vein of his "X-Men" pictures as on himself. Now you might argue that audiences' expectations were totally reasonable in this case, but that's an argument for another time.
Singer's comments are undeniably newsworthy. But they're not necessarily apologetic, and by framing them that way, you're essentially punishing Singer for doing the thing that no one does in interviews anymore: talk honestly from the heart instead of from prepared soundbytes. If this "Bryan Singer Apologizes" thing catches on, as I've already seen it popping up on a few sites, then you can bet tomorrow there's going to be a "Bryan Singer Says He's Not Sorry For 'Superman Returns'" and then he's never going to talk about the film — or any of his films — on the record again.