Activision Enlists Freddy, Buffy and Machete to Answer the "Call of the Dead"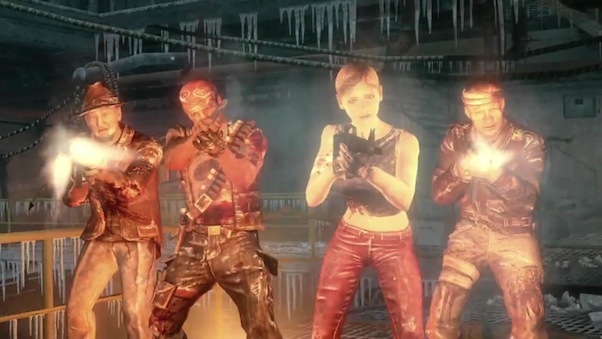 Posted by Evan Narcisse on
First, "Call of Duty: Black Ops" had you slaughtering zombies as Cold War-era heads-of-state. An extra mode in Activision's top-selling military thriller FPS let you play as JFK, Fidel Castro and Nikita Khruschev united to mow down hordes of the undead.
Now, dev studio Treyarch's assembled an to-die-for line-up of genre all-stars to continue the fight against the shambling undead in the newest downloadable content for "COD:BO." Sarah Michelle Gellar ("Buffy the Vampire Slayer"), Robert Englund ("Freddy vs Jason"), Danny Trejo ("Machete") and Michael Rooker ("The Walking Dead") will be playable in an all-new multiplayer content for "Black Ops". "Call of the Dead draws its inspiration from the oeuvre of George Romero and the famed director even makes a cameo in the new levels.
The zombie killfest is part of the game's "Escalation" DLC and Xbox 360 owners will be the first to get their hands on the star-studded offering on May 3rd, with an unannounced date for the Playstation Network. (And given the recent PSN downtime woes, who knows when that'll be?) For those who don't care about zombies (blasphemy!), "Escalation" will also offer five new maps for multiplayer action, too.