Up on Rooftop Films and "The City Dark"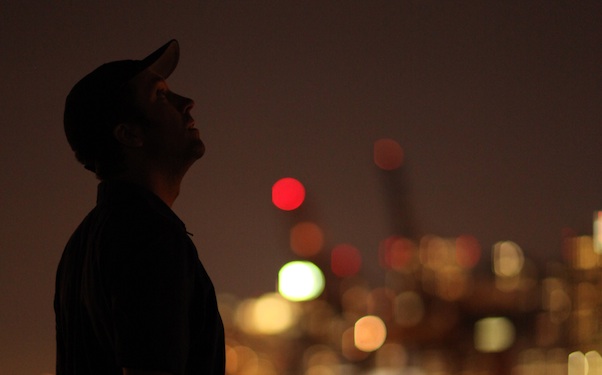 Posted by Matt Singer on
If you live in New York City you need to take advantage of Rooftop Films. And as a New Yorker myself, I'm including myself in this directive. After talking with Rooftop founder Mark Elijah Rosenberg and program director Dan Nuxoll about their fantastic programs, particularly their signature summer film series on rooftops all over the five boroughs, I'm ashamed to admit I haven't been to one of their events yet. Hopefully I'll change that very soon.
In addition to their outdoor screenings, Rooftop also collects one dollar from every ticket they sell and puts it into a fund which they distribute to alumni who've screened with the organization. This year, Rooftop gave a post-production grant to filmmaker Ian Cheney, who used the money to help complete "The City Dark," which is playing here at SXSW in the documentary competition. It's an appropriate film for Rooftop too, since it explores the way urban life, and all of the electric light that comes with it, affects human health. It's great to see where we're going at night — but what's all that light doing to our bodies? Honestly, I'm kind of afraid to find out, but the film's already getting some good reviews here at the festival.
If you're a Rooftop newbie like myself, this interview is a great introduction. Rosenberg and Nuxoll talk about what they do and why and Cheney talks about his documentary. A really terrible writer might even call it an illuminating film. But not me. No sir.
Part 1:
Part 2: