Tribeca Launches Online Film Festival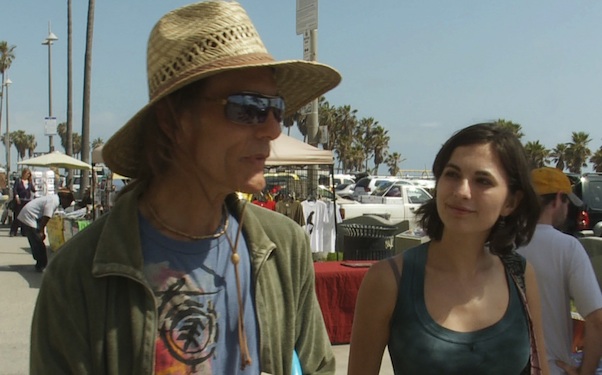 Posted by Matt Singer on
If you can't be in New York this April for the 2011 Tribeca Film Festival, you'll be able to watch some of the films from home in "The Streaming Room" at the just announced "Tribeca (Online) Film Festival." From the press release:
"The Streaming Room will host six feature films from the 2011 Tribeca Film Festival, including two that are making their world premieres at TFF, and 18 short films, four of which are world premieres, and 9 of which retrospective short films from past Tribeca Film Festivals. Each film will have three to five 24-hour screening windows, during which there will be a select number of "seats" available. Using an innovative digital reservation system, viewers can reserve "seats" at www.tribecaonline.com. Reservations begin on April 12 for American Express Cardmembers and April 18 for general public. Online viewers will be able to vote for the Best Tribeca Online Feature Film, a prize of $25,000, sponsored by American Express, and Best Tribeca Online Short Film, a prize of $5,000, sponsored by Accenture."
The six feature films that will be available are "Donor Unknown," "Flowers of Evil," "My Last Round," "Neon Flesh," "New York Says Thank You," and "Rabies." Although that press release I quote says two of them films are Tribeca world premieres, only "New York Says Thank You," a documentary about New Yorkers affected by 9/11 who set out to help other communities affected by disasters, is listed as such on Tribeca's website.
The streaming website is already online but you can't make one of these "innovative digital reservations" until April 12. I'm curious to see how the system works, and excited at the opportunity to indulge my laziness by staying home to view movies I'd have to travel all the way into Manhattan (!) to go watch. Generally the appeal of streaming is as the impulse buy of the movie world: it's an instant gratification, available on demand sort of thing. It's typically not appointment viewing (at least not for me). So we'll have to see how this pans out during this year's festival, which runs from April 20 through May 1.