"Tree Of Life" Will Premiere at Cannes (Supposedly)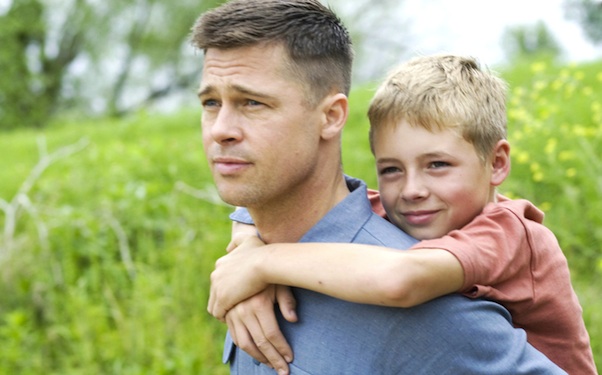 Posted by Matt Singer on
Variety's Justin Chang reports that Terrence Malick's long-awaited film "The Tree of Life" will finally premiere at the 2011 Cannes Film Festival. From Chang's report:
"It's still unclear whether the Fox Searchlight drama starring Brad Pitt and Sean Penn will play in or out of competition, a decision that likely will not be made until closer to April 14, when fest topper Thierry Fremaux announces the full official selection lineup. But it's sure to be included in what's shaping up to be a vintage year for Cannes, with new works by Palme winners Gus Van Sant, the Dardenne brothers, Lars von Trier and Nanni Moretti hotly tipped for competition berths, though Fremaux and his selection committee still have many titles to screen before the April deadline."
Chang doesn't site a source, even an anonymous one, in delivering this news but even if he's just guessing it's a good one. "The Tree of Life" is currently scheduled for a May 27 American release, just two weeks after Cannes. If the film's going to premiere anywhere — which makes sense; Malick's films are catnip for critics — its last chance would be at Cannes. What's more, the film is really the ideal film for Cannes, which loves the irrestible one-two punch of a major auteur like Malick and the glamour of big movie stars like Brad Pitt and Sean Penn, who can bring out the crowds to watch the premiere on the world's most famous red carpet.
Then again, people predicted "Tree of Life" would make its premiere at last year's Cannes Film Festival and it didn't happen. Then they speculated it might show up at all the major festivals since. This is my personal rule with Malick films: I believe he's made a new movie when I'm sitting in the theater watching it. Until then, it's all conjecture. Helps avoid heartbreak.
Chang lists other films likely for Cannes premieres, including Gus Van Sant's "Restless" and Lars Von Trier's "Melancholia," but as of now, the only film definitely playing the Palais is Woody Allen's "Midnight in Paris," which is currently scheduled for a U.S. release on May 20.