Trailering: "Attack the Block"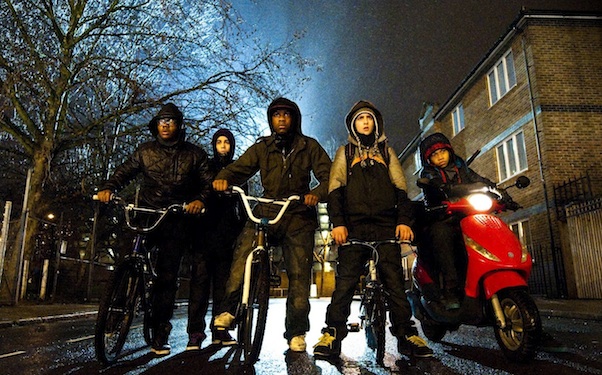 Posted by Matt Singer on
Here's another trailer for one of my most anticipated movies of SXSW 2011. It's "Attack the Block" from director Joe Cornish, a collaborator of director Edgar Wright ("Shaun of the Dead," "Scott Pilgrim Vs. the World") who has made a horror comedy that looks to offer a similarly Wrightian take on classic genre material, injecting it with real world stakes and down-to-earth humor. Here's the trailer:
And from SXSW.com, here's the official synopsis:
"Sam is walking home in a scary South London tower block when she's robbed by a gang of hooded youths. She flees when the gang are attacked by a small alien creature which falls from the sky. While Sam and the police hunt for the gang, a second wave of creatures falls. The gang grab weapons, mount bikes, and set out to defend their turf. But this time, the creatures are much bigger. Savage and bestial, nothing will stand in their way. And the bunch of no-hope kids who just attacked Sam are about to become her only hope.
The film promises equal parts gags and gore, a supporting turn from "Shaun of the Dead"'s Nick Frost, and lots of UK slang you won't understand. Am I the only mornge who gets right charged about the chance to learn new UK slang? "Attack the Block," with plenty of abdabs and a hod full of fun, will surely take the biscuit when it premieres at South By on Saturday, March 12 at midnight at the Alamo Ritz. See? UK slang is totally awesome.