Top Five Reasons To Miss Phil Collins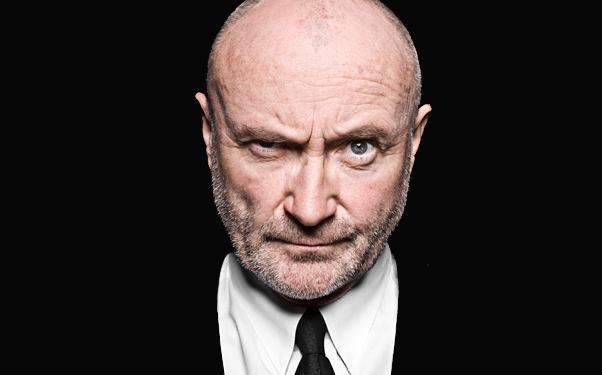 Posted by Brandon Kim on
Phil Collins is hanging up his drumsticks for good. The 60-year old former Genesis drummer and Patrick Bateman favorite has had hearing troubles as well as nerve damage, according to THR. Collins was blunt in an interview, "I don't think anyone's going to miss me," he said, adding, "I look at the MTV Music Awards and I think, 'I can't be in the same business as this.'"
The 80's hit maker's blatant disdain for the music industry got me thinking about his own work over the decades, much of which makes us all cringe. But Collins, who stands among the most successful recording artists of all time, has such an enormous body of work and influence that it's easy to pick out a few things to love him for (even if we're laughing at some of it too).
---
5. "You Can't Hurry Love"
An early number one hit in Collins' solo career, this song was of course originally recorded by The Supremes in 1966. Collins brought it back to the radio in a big way in 1982, and the white boy could sing.
4. "Against All Odds"
Gangster James Woods hires an ex-football player, played by Jeff Bridges, to find his girlfriend. When he finds her, they fall in love and Phil Collins is there singing this title song.
3. "Land of Confusion"
If you ever want to remember what it was like — what was going on, who the players were, what it sounded like, tap straight into the zeitgeist of 1986… all you have to do is watch this Genesis video.
2. "In the Air Tonight"
Everyone seems to have a friend who lives for this song, and that moment the drums kick in all heavy, three minutes and 16 seconds in (around 2:40 in the video below though) — a moment immortalized on TV by Michael Mann, when Crockett peels out from a payphone in his black Ferrari Daytona Spider, Tubbs riding shotgun.
1. "American Psycho."
"Do you like Phil Collins? I've been a big Genesis fan ever since the release of their 1980 album, Duke. Before that, I really didn't understand any of their work. Too artsy, too intellectual. It was on Duke where Phil Collins' presence became more apparent. I think Invisible Touch was the group's undisputed masterpiece. It's an epic meditation on intangibility. At the same time, it deepens and enriches the meaning of the preceding three albums. Christy, take off your robe."