The Chemical Brothers' "Hanna" Soundtrack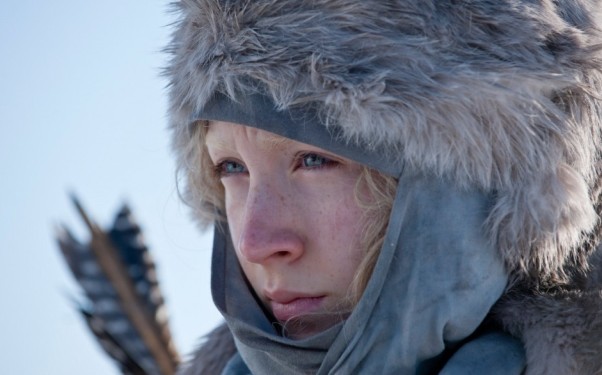 Posted by Brandon Kim on
The Chemical Brothers are college buddies of director Joe Wright and were brought on early to score "Hanna" — the tale of a teenage girl raised in the wilds of Finland with an encyclopedia, a book of fairy tales, and the extreme survivalist training her ex-CIA father puts her through.
Watching the theatrical trailer (in an actual theater over the weekend) I was struck by the banging soundtrack that kicks in just past the mid point. Check that theme from the film, called "Container Park" by The Chemical Brothers below (via Pitchfork).
Container Park by The Chemical Brothers by Hannamovie
"Hanna," starring Saoirse Ronan, Eric Bana, and Cate Blanchett opens April 8th, but the soundtrack will be released exclusively on iTunes on March 15th. Here's a clip from the film, with a different part of the score, courtesy Cinematical. And watch the trailer below if you've not seen it yet, minding the music that plays in the final six seconds or so — it's a shocking change of tone and one seriously blown out marketing choice, one that elicited confused laughter in the theater.