Soundtracks: Mathew Cooper's "Some Days Are Better Than Others"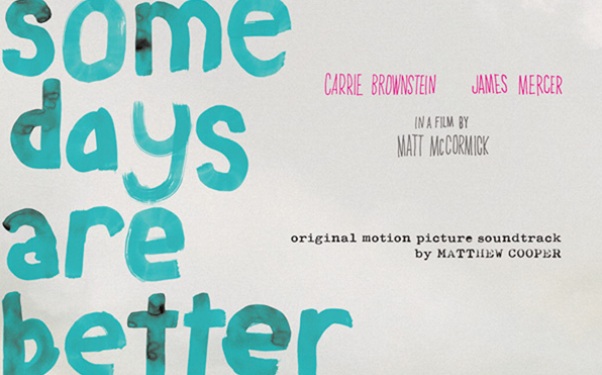 Posted by Brandon Kim on
Mathew Cooper, who records as Eluvium, was struck by the themes of damaged things in director Matt McCormick's "Some Days Are Better Than Others" when he set about scoring the film, and decided to use an cache of damaged equipment to do it.
Years of thrifting all manner of junked keyboards and gear finally paid off for Cooper who longed to lure out the "ghosts" within them. The result is his moving score, thick with nostalgic drone, quietly bursting with broken things. It's being released April 26th, on Temporary Residence Ltd. You can listen to the title track here, courtesy of Pitchfork.
Download: Mathew Cooper — "Some Days Are Better Than Others"
"Some Days Are Better Than Others" stars Portlandia's Carrie Brownstein (Sleater-Kinney) and James Mercer (Broken Bells, The Shins), who occasionally cross paths as they struggle with the broken parts of their lives.