Premiere: R.E.M. "Oh My Heart"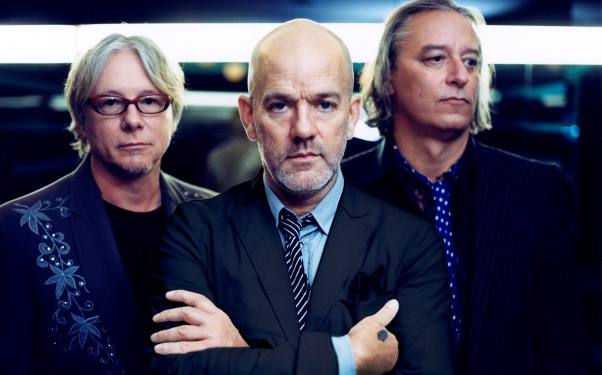 Posted by Brandon Kim on
R.E.M.'s new album is being billed as their best in 20 years. Such a claim rarely holds up, but in the case of "Collapse into Now," Mills, Buck and Stipe are truly at their best. The album was recorded over 12 weeks at studios in New Orleans, Nashville and Berlin, with heavy doses of Cajun, fried chicken, and wurst, respectively.
"It's our way of introducing the album in a different light," Stipe said, when we asked him about the album and the videos we're premiering. "On par with 2011, we've used multiple technologies and distribution methods, and we present the idea of an album as a complete work. If you take it apart, they are pop songs, each complete, each with their own complete films. I wanted to present a 21st century idea of the album, and to work with people who would appreciate that challenge, and lend the project their voices."
Jem Cohen, a New York filmmaker best known for his observational portraits of urban landscapes (Vienna in this case), is the director who lent his voice to this video for "Oh My Heart," a longing, melancholy ballad that's vintage R.E.M..
Cohen has shot several other videos with R.E.M., including "Talk About the Passion," "Country Feedback" and "NightSwimming." Watch IFC News for another video premiere from the album in coming days. "Collapse into Now," produced with Jacknife Lee, releases today, March 8th on Warner Bros. Records.