For Your Next Bad Movie Night: The Lowest Rated Movies on Netflix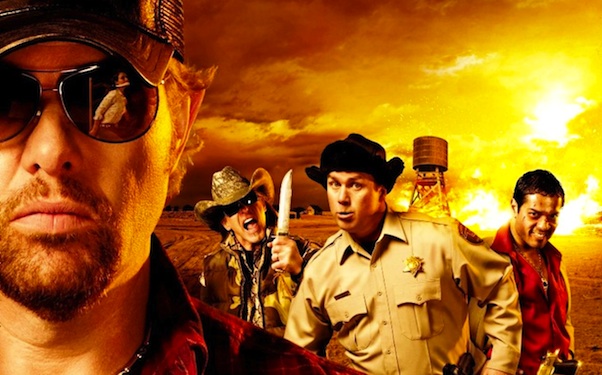 Posted by Matt Singer on
A friend who shares my passion for bad movies sent along this hysterical list from The Awl by Robert Lanham entitled "The Lowest Rated Movies in the Netflix Categories I'm Least Likely to Watch." To be honest, I'm not entirely sure how Lanham found these movies: I know how to search within different genres on Netflix, but not how to cross-search multiple genres at the same time. But I'm a bit excited by his discoveries, and I got a crack out of his list, which compares the films' official Netflix summaries with user comments from actual viewers. For instance, here's the entry for the movie "Retardead" (not a typo), low-rated in the "mad scientists" genre:
NETFLIX SUMMARY: "Mad scientist Dr. Stern is turning students into super-smart cannibalistic zombies, and the local cops are too busy chasing a sex fiend to stop the flesh-eating ghouls. Fortunately, Stern's nemesis, FBI agent Susan Hannigan, is on the case. As the ravenous monsters overrun the town, Hannigan tries to convince Stern's faithful assistant to reveal how to foil the crazed doctor's evil scheme."

HELPFUL USER REVIEW: "There is no nudity, but there are some sexual references and there is some sexy female zombie dancing. If you have never seen a zombie with a crayon up his nose, here is where it is happening."
Good to know! Also good to know: that Toby Keith and Ted Nugent made a film called "Beer For My Horses" — low-rated in the field of "goofy crime action" — which is "a great redneck comedy, similar to 'Witless Protection' and 'Delta Farce,' although it's not as over the top wacky and it has fewer fart jokes." All right, as long as it has some fart jokes.
For the full list of titles to add to your Netflix Instant queue for your next Bad Movie Night, go to The Awl.