"The King's Speech" PG-13 Cut Opens April 1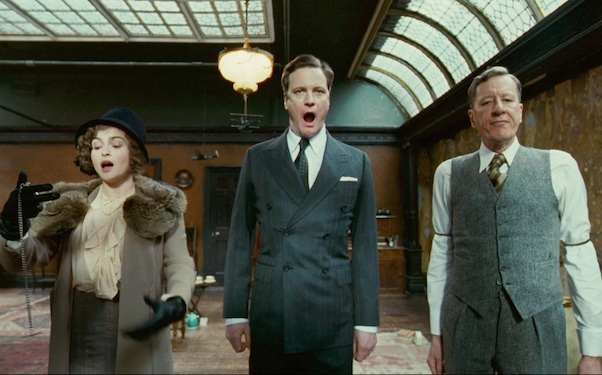 Posted by Matt Singer on
If you've wanted to see this year's Best Picture Oscar winner, "The King's Speech," but are pathologically afraid of the word "bugger" I have good news! Well first I have bad news: I used the word "bugger." Sorry about that. But now you won't have to worry about hearing it quite so much in "The King's Speech," as The Weinstein Company's much discussed PG-13 rated cut of the film will, per Movieline, open on 1,000 screens nationwide on April 1. Per a TWC press release, quoted on Movieline:
"We are thankful to the MPAA for their wisdom and swift action in approving the release of "The King's Speech"'s PG-13 release. The action enables those to whom it speaks most directly — young people who are troubled by stuttering, bullying and similar trials — to see it."
Uh huh. I have maintained all along that a)"The King's Speech" didn't deserve an R rating in the first place and b)no teenager, even those troubled by stuttering and bullying, was kept from seeing the film because of its R rating. What parent doesn't take their kid to see "The King's Speech" because it's rated R? It's not like they were asking to see "Basic Instinct" here; it's a movie about an occasionally foul-mouthed English monarch. I guess The Weinsteins have made the film accessible to kids with really bad parents who hate spending time with their children. And kids of really bitter, hateful Anglophobics can see it on their own now too. Which is nice.
Regardless, this makes no sense to me. But, hey, there's a reason The Weinsteins have been in business for so long and I'm just a schlub who writes about movies on a website. Still, I keep feeling like they missed a real opportunity here. I don't know anybody who's dying to see "The King's Speech" again as a PG-13 film. You know how you drum up interest in a new cut? Make it super insane hard R cut of the film. "The King's Speech" by way of Kim Ji-woon and Gaspar Noe. "The King's F$#@ing Speech." Admit it: you'd be interested.