One Million Per Minute, Ten Gratuitous Private Concerts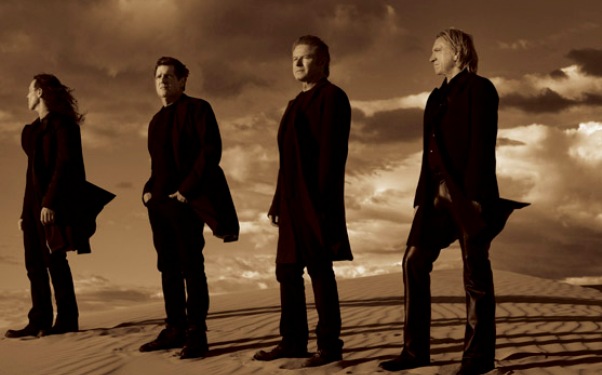 Posted by Brandon Kim on
News about celebrity performers taking huge sums of money to perform for the family of Libyan dictator Muammar el-Qaddafi, has brought shame on the likes of Mariah Carey, Beyonce and Nelly Furtado. They have all quickly given money to charity to mitigate the damage done to their image — being seen to do business with dictators is bad for celebrities you see, though it's okay if you're a Senator, or President.
In light of these offensive private shows, The Hollywood Reporter has taken a look at some of the most shocking sums singers have made off of private shows in the past. Here are ten of the most gratuitous:
10. Amy Winehouse took just under $1 million to perform at a Russian oligarch's corporate party in Moscow in 2010.
9. Guns N' Roses reportedly took $1 million to perform in Moscow for the deputy chairman of Russia's Federal Grid Company.
8. Mariah Carey took $1 million to perform four songs for Qaddafi's son for a New Year's Eve party on St. Barts in 2008.
7. Christina Aguilera allegedly took $1 million to perform for only an hour at investor Charles Brandes' Halloween party in 2010.
6. Jennifer Lopez made over $2 million performing for a Russian billionaire's birthday party in 2007. Her set was only 40 minutes long.
5. Tom Jones took $3.1 million for performing at a Red Cross charity in 2010. He is rumored to have donated most of it.
4. Celine Dion allegedly takes "2-3 private U.S. gigs a year" at the modest rate of $6.5 million per show.
3. The Rolling Stones earned $7 million to play an hour long set at a Texas investor's 60th birthday party in 2002.
2. Aerosmith, 50 Cent, Tom Petty, Kenny G and the Eagles collectively took in $10 million to play a bat mitzvah for the daughter of Point Blank Solutions Inc.'s CEO David Brooks in 2005. Apparently, he also paid Aerosmith $2 million to let his nephew play drums with them. Brooks was later charged with fraud for using company money to pay for his frivolities.
1. The Eagles. According to THR, an unknown benefactor once paid them $6 million to play one song — "Hotel California," at a private gig in New York City. Like many of The Eagles songs, "Hotel" is long, heading over six minutes. Still, that's nearly $1 million per minute.