Nintendo: We're Not Interested in Working With Garage Developers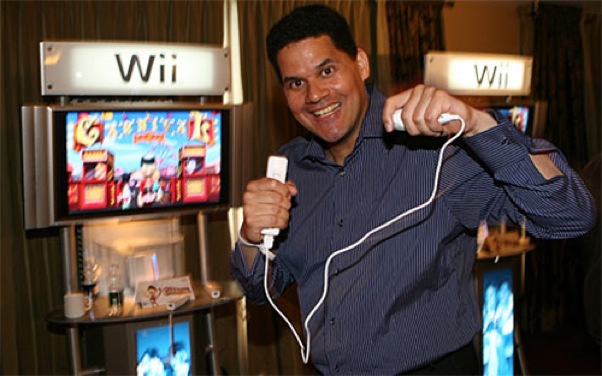 Posted by Evan Narcisse on
The company best known for mega-franchises "Super Mario Brothers", "The Legend of Zelda and "Metroid" apparently thinks that there is a thing such as too small, when it comes to video game development.
In a recent interview with Gamasutra, Nintendo of America president Reggie Fils-Aime said the following:
"I would separate out the true independent developer vs. the hobbyist. We are absolutely reaching out to the independent developer… Where we've drawn the line is we are not looking to do business today with the garage developer. In our view, that's not a business we want to pursue."
Fils-Aime doesn't make clear what the distinction is between independent and hobbyist, in terms of output or content. But what it seems like he's saying is that Nintendo's not going to open its gates as wide as Apple or Google have on their iOS and Android platforms.
These comments jibe with this year's polarizing GDC keynote from Nintendo worldwide president Satoru Iwata, where he opined that casual and bite-sized games undermine the value of the creative work of video game development. Many scoffed at these remarks, citing the amount of substandard, quick cash-in software that Nintendo allows to land on its platforms.
Taken as a whole, Nintendo's stance on development and value is troubling. Their definition of "value" seems solipsistic, making it a slippery quality that only they have a sense of. Moreover, it ignores the fact that the video game medium was built, nourished and advanced by garage developers. Early hits like "Adventure," "Pitfall" and "Prince of Persia" were all made by people outside of the corporate confines of the video game medium and current titles like "Angry Birds," "Superbrothers" and "World of Goo" follow in that tradition. You know, it's weird. Nintendo's innovations have changed the face of gaming several times over, so you'd think that they'd recognize that paradigm shifts can come from anywhere. If they're not careful, the next one could come from a garage developer and bowl them right over.