New Book Raises Old Questions About "Don't Look Now" Sex Scene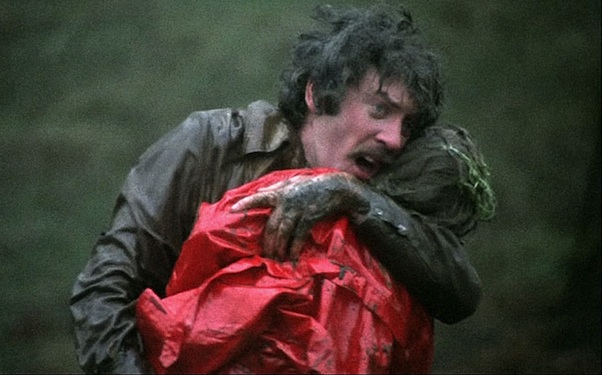 Posted by Matt Singer on
When IFC created our list of The 50 Greatest Sex Scenes in Cinema we had a clear cut number one choice: Julie Christie and Donald Sutherland's chronologically fractured lovemaking in "Don't Look Now" by Nicolas Roeg. What wasn't clear then, and has never been clear, is just how real that scene is. Rumors have persisted for decades that the reason the scene feels so authentic is because it was authentic: that Christie and Sutherland actually wound up having sex on the set in front of the cameras.
The latest to dredge up the legend is Peter Bart, the former editor of Variety, who claims in his upcoming book "Infamous Players: A Tale of Movies, the Mob, (and Sex)" to have been present at the filming of the "Don't Look Now" sex scene, where he, um, looked… then.
As reported by Jay A. Fernandez in The Hollywood Reporter, Bart claims he went to visit Roeg on the set of "Don't Look Now" as one of the Paramount executives in charge of the production. By a fluke of timing, he happened to show up right when Sutherland and Christie were going at it. You should go read Fernandez's piece for the full excerpt, but here's one quote that spells things out in no uncertain terms:
"It was clear to me they were no longer simply acting: they were fucking on camera."
Done deal, right? Wrong. The day after THR published the story they published a second story featuring quotes from Donald Sutherland, who refutes Bart's entire account. Again as reported by Jay A. Fernandez, here's what Sutherland said in a statement:
"Peter Bart mendaciously writes that he witnessed the shooting of the love scene in 'Don't Look Now' and saw sex. Not true. None of it. Not the sex. Not him witnessing it. From beginning to end, there were four people in that room. [Director] Nic Roeg, [DP] Tony Richmond, Julie Christie and me."
I take Sutherland at his word, though there's a part of me that wishes he were lying and an even bigger part of me that wishes he would take credit for Bart's story even if it wasn't true ("Yep, I did it. We smushed."). Though the rumors can't be great for Sutherland's marriage, Sutherland, Christie, and Roeg should take them as a compliment. Almost forty years later, people are still talking about this sex scene. While a lot of sex scenes from the period — and plenty after — have aged into laughable fakes, it remains intimate enough to spark debates over its veracity. The fact that we're still having that conversation at all is as good a measure as any of "Don't Look Now"'s quality.