Kinect Makes Guinness Book of World Records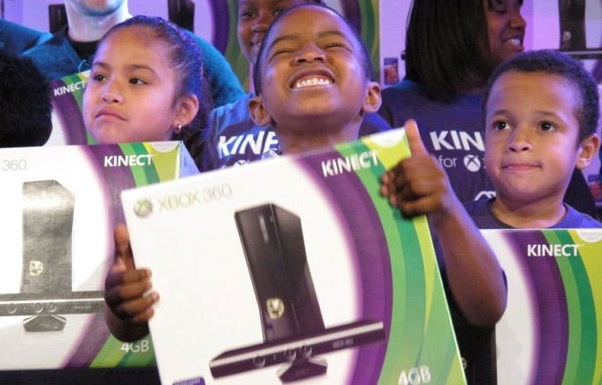 Posted by Evan Narcisse on
Microsoft did a lot of bragging before the Kinect camera peripheral came out. Last September, Kudo Tsunoda-the man helping lead the charge with Kinect-offered up the boast that the gadget would outsell the iPad at launch.
Impressively, it did and the pace never appeared to slow down. Now, the Xbox makers have achieved official world record status with the inclusion into the Guinness Book of World Records. The numbers are 8 million units sold in 60 days and, to date, Microsoft's moved 10 million units to retail. In addition, 10 million Kinect games have also found themselves into living rooms all over the world.
The official statement from the Guinness folks:
"The sales figures here speak for themselves," said Gaz Deaves, Gaming Editor for Guinness World Records. "According to independent research, no other consumer electronics device sold faster within a 60-day time span, which is an incredible achievement considering the strength of the sector."
However, the last bit–about games sold–is a bit troubling. There's a statitci called attach rate in the gaming business and it's used to describe how many games people buy when they buy a console. What 10 million Kinects and 10 million games sold means is that people only brought one game to play with the motion-sensing peripheral. Mind you, there's dozens of games made specifically for playing with Kinect so it's a concern that people might be deciding that their curiosity about the device might be satisfied by only one game. Still, it's only been five months into the life cycle of Kinect so it's safe to assume that more innovative games are on the way.