Indie Hit "Chime" Hits The Playstation Network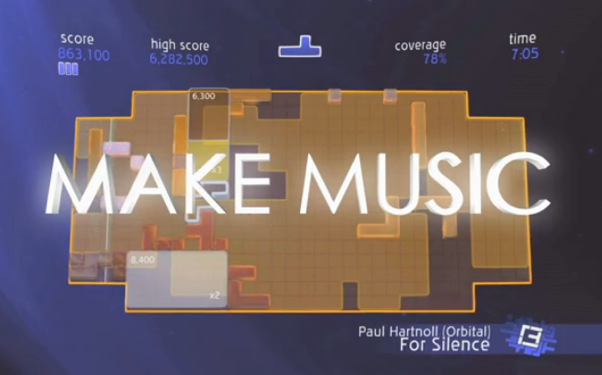 Posted by Evan Narcisse on
"Chime" started out as a good deed, a game where a portion of profits went to various children's charities. It created pro bono and was initially published for Xbox Live by the not-for-profit publisher OneBigGame. Aside from being a vehicle for altruism, "Chime" was also pretty damned clever. The gameplay's a hybrid of puzzle mechanics and music creation that looks gorgeous and sounds amazing.
Chime Super Deluxe – Trailer from zoemode on Vimeo.
Those amazing sounds come courtesy of a stellar line-up of artists. The original release of "Chime" boasted tracks by Moby, Fred Deakin of Lemon Jelly, Philip Glass and Markus Schulz and the Playstation Network version add tunes by Sabrepulse, Plaid, Shlomo, Nathan McCree and Joe Hogan. The PSN release-distributed this time by developer Zoe Mode-also includes new coo-op options and versus gameplay, too.
Chime Super Deluxe – Sabrepulse Interview from zoemode on Vimeo.
If like the idea of a Tetris-style brain-teaser paired up with trancey, funky dance tracks appeals to you, then head over to chimegame.com to learn more.