Indie Fund Announces First Sponsored Games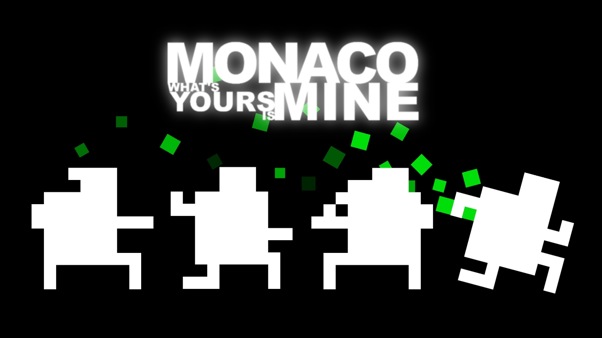 Posted by Evan Narcisse on
Indie Fund made a big splash at last year's GDC, when it was announced that some of the biggest names in indie game development would be banding together to help financially foster future creativity. A year later, some of the fund's principals came back to reveal the games that will be getting support and revealed, too, just how the numbers look when they choose to support a developer. The panel consisted of Indie Fund-ers Nathan Vella (Capybara Games), Kellee Santiago (thatgamecompany) and Ron Carmel (2D Boy), along the developers they'll be funding. Steve Swink of the Enemy Airship dev studio showed off the much-anticipated "Shadow Physics," which looks really cool. Next up was Q.U.B.E. And rounding out the was Andy Schatz, designer of last year's Independent Games Festival winner "Monaco." Swink in particular talked about how the fact funding by people whose work he so greatly admires pushes him even harder to create a great game.

["Shadow Physics"]

["Q.U.B.E."]

["Monaco"]
During the panel, Ron Carmel reiterated the Indie Fund main tenets: a shorter, more transparent, submission process, developer owns the IP and flexibility in dev schedule. The initial communication model was monthly development check-ins and then a monthly release of sponsorship funds but that changed. What's been happening has been video updates and e-mails as necessary. As for financials, the Fund aims to recoup only after 100% of the funding has been made back and that a revenue share between developer and Indie Fund happens for two years after recoup. If the game doesn't recoup, the debt to Indie Fund is forgiven after three years so as to you're not beholden to them. The initial investments of funding will range is $40,00-$150,00.
Usually, big publishers set up a work schedule for developers to hit guarantee continued funding. Santiago talked about the effect that has on development, "It's really patronizing for a publisher to hold a milestone delivery payment over a developer's head. As a developer, I have far more at stake than you. It's my game!" At Indie Fund, we want our developers to be focused on making the best games possible.
Asked about the risk of funding newer talent, Carmel said, "There are moments where everyone realizes when a game's on track or not." Schatz talked about the tension there, adding, "Everyone suffers when things don't go according to plan but the developer suffers most."
The developers didn't divulge any dates as to when to expect any of the Indie Fund games, but the likelihood that they'll actually come out is a lot more likely. Patience, children, the awesome is coming.