"Gears of War 3" To Be Featured in "N00BZ"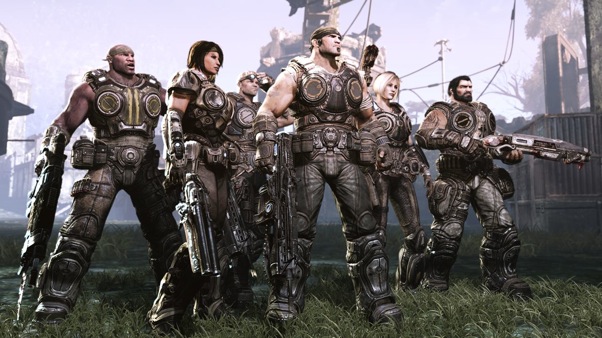 Posted by Evan Narcisse on
Now that originating developer Bungie's said goodbye to its multimillion dollar franchise, Microsoft's taking it time to get the next "Halo" game right. Luckily, they've got another sci-fi shooter franchise to fill the void in "Gears of War 3." The "GOW" threequel's due out this fall and already drives fans crazy in anticipation at just how frenetic and inventive the multiplayer will be.
Speaking of multiplayer, that shiver-inducing "Gears" multiplayer will be the central plot of an upcoming movie called "N00Bz". Director Blake Freeman–whose documentary "Gawd Bless America" releases this summer–takes a comedic look at the world of competitive gaming. From the press release:
N00BZ is set in the fanatical world of online gaming and follows four friends on their quest to Las Vegas to compete in the gaming world championships. N00BZ will finally give casual and hardcore online gamers – the fastest growing segment of the video game industry — a film to call their own.
Not many movies have taken up gamer culture as a centerpiece of their plot–"Grandma's Boy" comes to mind–so here's hoping Freeman does right by Epic Games' masterful "Gears of War" series. "Gears of War 3" comes out exclusively for Xbox 360 this September and "N00BZ" is scheduled to start production in May.