Developers Reveal Secrets of Classic Games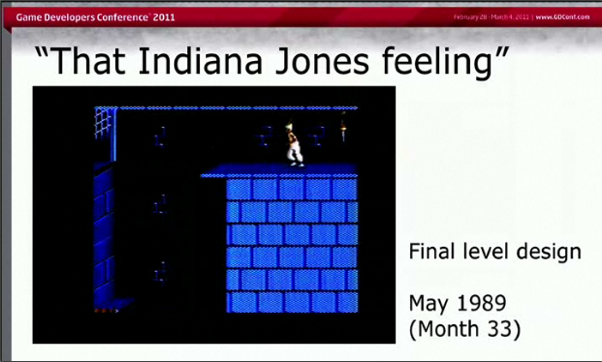 Posted by Evan Narcisse on
Over 19,000 people attended this year's Game Developer's Conference to soak their minds in the rich, brainy stew alongside other game-loving, game-making individuals. Among those people were Toru Iwatani, Jordan Mechner and John Romero.
If you don't know who they are, then maybe the names of their creations-"Pac-Man," "Prince of Persia" and "Doom"-will ring a few bells. Yeah, I thought so. All these men and a few more hallowed game designers took part in GDC 2011's Classic Game Post-Mortems, in celebration of the 25th Edition of the conference. I've already talked about how riveting and inspirational Eric Chahi's talk was and now GDC made the other presentation in the series available to watch for free. Just go to the GDC Vault website and click on GDC 2011. Once there, you'll find
One thing that you'll note about the talks and the designers who give them is that they were almost all flying by the seat of their pants. Random ideas, no pre-destined direction and scant resources all led to genius works that shifted a culture several times over. If that spirit lives anywhere nowadays, it's in the indie game development scene of today. Who knows, today's scrappy indie game could be tomorrow's classic game, deserving of a post-mortem all its own.