Chris Dodd Named Chairman of the MPAA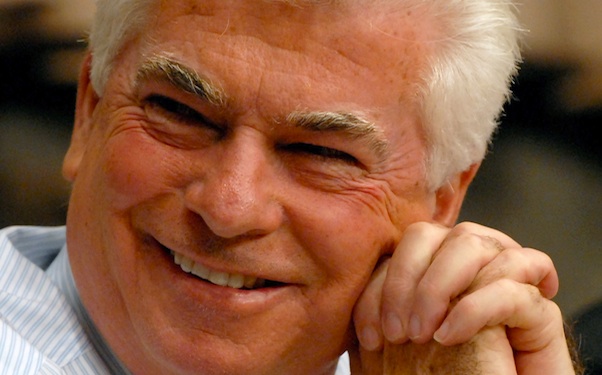 Posted by Matt Singer on
According to an MPAA press release, former Democratic Connecticut Senator Christopher Dodd has been appointed as the next chairman and CEO of the Motion Picture Association of America. Dodd reports to work on March 17, just three months after the last of his five terms in Congress. Here's Dodd's quote from the press release:
"I am truly excited about representing the interests of one of the most creative and productive industries in America, not only in Washington but around the world," said Senator Dodd. "The major motion picture studios consistently produce and distribute the most sought after and enjoyable entertainment on earth. Protecting this great American export will be my highest priority."
Dodd replaces Dan Glickman, who stepped down in 2010 after six years in the position. Glickman's predecessor was Jack Valenti, the former Lyndon Johnson special assistant who became famous –and later infamous — for creating the MPAA's Classification and Ratings Board, along with the modern ratings system we use today (prior to Valenti and CARA, the MPAA employed the even more restrictive "Hays Code"). The IFC documentary "This Film is Not Yet Rated" detailed many of the perceived inadequacies in the ratings system that Valenti vehemently defended until he retired in 2004. In the interim, some of those inadquacies have changed. Others have not.
The ratings are the most public part of an MPAA chairman's job because they directly affects consumers. But the MPAA chair's job is like that of the commissioner of a pro sports league: to serve as the figurehead and lobbyist for an entire industry; in this case, the film industry. The MPAA isn't an independent organization, it's run by the major studios: the ones listed on the Dodd press release are Disney, Paramount, Sony,
Twentieth Century Fox, Universal, and Warner Bros. Even more than making parents happy, Dodd has to make those guys happy.