Brent Amaker and the Rodeo's "Man In Charge"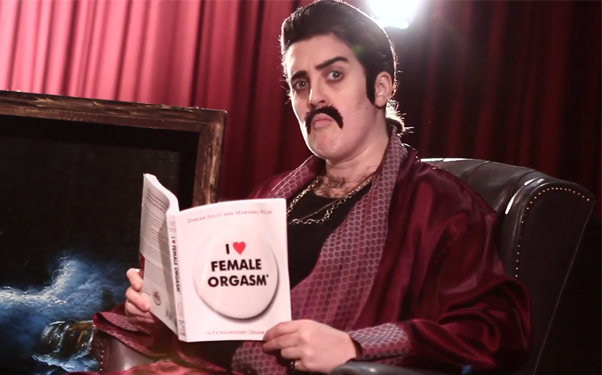 Posted by Brandon Kim on
Brent Amaker and the Rodeo's brand of man-in-black country is both straight faced and as you'll notice, equal parts lewd and hilarious. They're as likely to remind you of Devo as they are Johnny Cash.
Seattle director Shawn Telford lets loose John Waters meets David Lynch style and everyone gets their freak on in this video for "Man In Charge." Just when you think you have the song figured out, and possibly even the sexed-up Elvis under control, in comes Seattle rapper Tilson (The Saturday Knights). Crazy train honky-tonk, all aboard!
Brent Amaker and the Rodeo's album "Please Stand By," is out on Spark & Shine Records. The band will be playing several shows at SXSW, dates below!
Download: "Man in Charge"
Brent Amaker and the Rodeo SXSW dates:
Mar 16 – Velveeta Room SXSW Showcase, Austin, TX
Mar 17 – Trophy's, Austin, TX
Mar 18 – Threadgills, Austin, TX
Mar 19 – KAOS radio!, Austin, TX