Behold Jack White's Latest Invention, The Third Man Rolling Record Store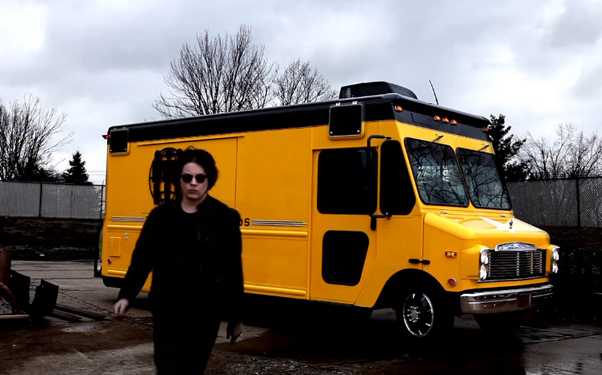 Posted by Brandon Kim on
The Third Man Rolling Record Store, Jack White's latest in a long run of wild inventions, will make it's debut at SXSW this year. Third Man quotes a study saying that "97% of all high school aged kids have never been to a stand alone record store," and White plans on changing that by bringing one to them.
The truck plans to travel the nation, playing vinyl from a built in PA while people shop, but first it's going to be parked around Austin for the music portion of SXSW, March 16th – 20th. A release on Third Man Records states, "We're going to do it in style with musical performances, guest DJs, exclusive records and merchandise (including 4 different tri-colors), giveaways and plenty of surprises."
Here's a list of the trucks features:
* Full menu of Third Man merchandise including 45s and LPs, obviously.
* All new (and exclusive to the truck) Rolling Record Store™ collectibles and souvenirs including t-shirts, tote bags, drinking accessories.
* Two turntables and a microphone.
* Built-in high quality PA and amplification system with 8 channel mixer and electric outlets for DJ's and bands to plug straight into for spontaneous concerts.