"Zombies Ate My Neighbors" Movie Likely Stuck in Development Purgatory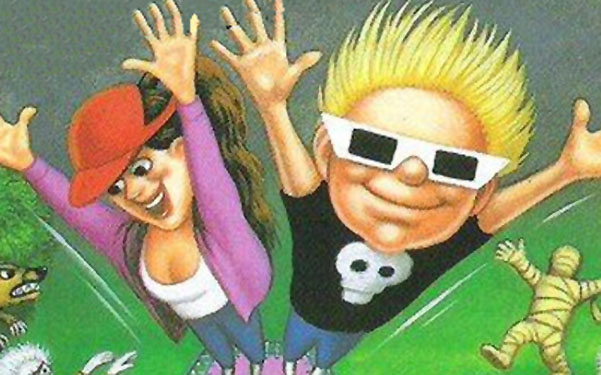 Posted by Chris Plante on
You can't escape them. They're hungry for vitality and brains. Slow, but unstoppable, they won't stop until every last ounce of life has be sucked from this earth. They are… video game movie adaptations. "Zombies Ate My Neighbor," a 1990s Super Nintendo game that has no story and whose existence is known only by a select group of ubernerds, has been plucked from its grave of obscurity to live again on the silver screen. Egads!
According to Firstshowing.net, this adaptation is of the loose variety. High school best friends Zeke and Julie come-of-age when their neighbors are bitten by and turn into zombies. Cue title card.
Talk about a project that could only be cooked up in a mad scientist's lab. Half-video game movie, half-zombie flick, it's a hybrid from hell.
John Darko is responsible for the script and is also producing the film. The next step will be securing the game's rights. Developed by LucasArts and published by Konami, "ZAMN" is a property rights minefield. To say the least, the film right will probably be a little more difficult to acquire than Darko thinks. Lucas isn't known for sharing.