Woody Allen's "Midnight in Paris" to Open Cannes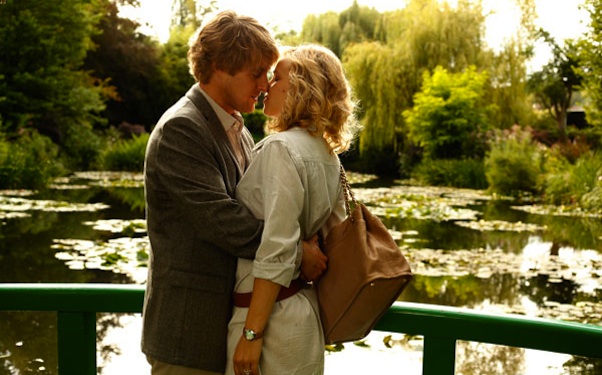 Posted by Matt Singer on
The Cannes Film Festival announced their Opening Night Selection for 2011, and it's Woody Allen's "Midnight in Paris." From the press release:
"The romcom, which was shot last year in the French capital, brings together a broad international cast, including Owen Wilson, Rachel McAdams and Marion Cotillard, as well as Kathy Bates, Adrien Brody, Carla Bruni-Sarkozy, Gad Elmaleh and Léa Seydoux. FollowinMatchg London (Point) and Barcelona (Vicky Cristina Barcelona), it's the turn of Paris to be honoured by the lens of the New York film director most appreciated by European audiences.

"Midnight in Paris' is a wonderful love letter to Paris,' declared Festival director Thierry Frémaux. 'It's a film in which Woody Allen takes a deeper look at the issues raised in his last films: our relationship with history, art, pleasure and life. His 41st feature reveals once again his inspiration.'"
And here's IMDb's plot synopsis for the film as well:
"A romantic comedy about a family traveling to the French capital for business. The party includes a young engaged couple forced to confront the illusion that a life different from their own is better."
Though Cannes' programming is consistently better than any other festival in the world, selecting something to play opening night doesn't necessarily make it better than anything else in the festival (or, indeed, even as good as anything else in the festival). The requirements for opening night at Cannes are typically star power and grandeur, not quality. I attended Cannes from 2007 through 2009; the opening night selections were the disappointing (but star-packed) "My Blueberry Nights," the turgid (but star-packed) "Blindness," and the delightful (and surprisingly star-less) "Up." Last year's Ridley Scott's "Robin Hood;" I never saw it, but I can confidently describe the film as… star-packed. I'm not saying "Midnight in Paris" will be a bomb; I'm just saying Cannes selecting it as their opening night film doesn't mean it won't be a bomb either.
Sony Pictures Classics holds the U.S. rights to "Midnight in Paris," though they've yet to set a release date. The film opens in France the same day as its Cannes premiere and the festival is offering the feed of their opening ceremonies to any theater in the country so they can have their own mini-Cannes wherever they are.