Will Oldham Real Talks With R. Kelly About His New Musical Maturity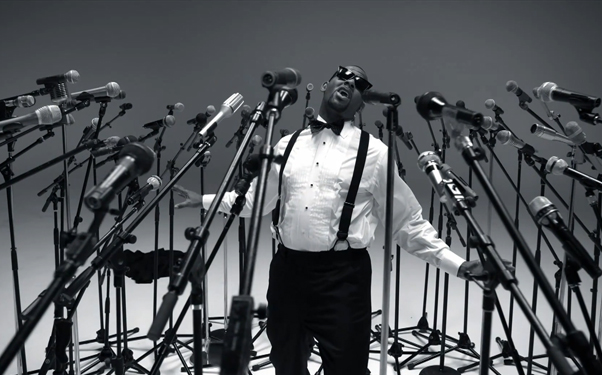 Posted by Brandon Kim on
Folk oldschooler, Will Oldham, aka Bonnie Prince Billy, loves R.Kelly. Oldham sat down with the R&B mogul/comedic genius and now time traveler in NY recently for Interview Magazine, and the two got down for some real talk about where Kelly's come from and where he's going next — back to the future.
Kelly just released his tenth studio album this past December, "Love Letter" with a vintage soul sound, a departure from his previous bump and grind, contemporary R&B and ridiculous hip hopera cuts. Kelly told Oldham it all started with his love for Sam Cooke and show he put on, impersonating Cooke for a private audience with a full orchestra backing him. Kelly explains:
It was very classy. People loved it. I mean, they got with every song. I was shocked. We had a ball. But I think I was bitten that night, like Peter Parker being bit by the spider. I had this feeling that we really tapped in spiritually to that time. We did go back in time that night. And when I came back to the present, if you will, I'd brought back some goodies, because when I went in the studio — I was working on the Zodiac album, which was all, like, the bump 'n' grinds — I couldn't work on it because I was so overwhelmed and overpowered and pretty much musically abducted by this other period. So I switched and started working on 'Love Letter,' and the next thing you know, 'When a Woman Loves' [a single on 'Love Letter'] came out and I was like, 'What?' I was like, 'Wow!' You know, my music comes to me like that. It talks to me.
When Oldham asked if he'd be visiting another era next, Kelly said he'd probably hit up 1971 and bring some "Shaft" back with him. Then Kelly visited the 80's to explain how he felt about his gift. "When I was a kid I used to watch, like, 'Back to the Future,' where the man would call 'Marty!' and they would jump in the little car and go back to the future. And I always said, 'Man, that's how I want to be able to travel with my gift.' So it's funny that I just sit here now, and I feel like I can get in my musical time machine and just travel anywhere I want."
Here's R.Kelly, soul man (looking a bit like young Stevie Wonder) belting out "When A Woman Loves."