Outrage in the Age of Superhero Outsourcing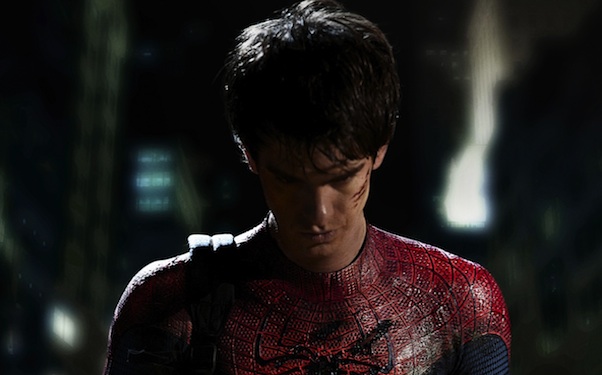 Posted by Matt Singer on
He's called the Man of Steel, not the Man of American-Made Steel. But apparently it's a huge scandal that British actor Henry Cavill has been cast in the role of Superman in Zack Snyder's upcoming reboot. It's prompted the requisite fanboy outrage — let's face it, fanboys have only one expressible emotion, and that's outrage — and now the story's spreading to legitimate outlets as well. The Hollywood Reporter's Heat Vision Blog published a story this morning called "Why Americans Don't Play Superheroes." It features angry fan reaction ("It's disgusting casting to the highest degree, and I will never ever see a movie with a Brit as Superman.") and a rundown of recent other "disgusting" castings like Christian Bale (British) as Batman, Andrew Garfield (British) as the new Spider-Man, and Chris Hemsworth (Australian) as Thor.
This whole thing is so stupid from so many angles I don't even know where to begin. As a comic book reader myself, I understand Superman's unique and important place in American popular culture. But is he any more American than Batman just because he supposedly fights for "truth, justice, and the American way?" I don't recall a lot of hand-wringing over Bale's initial casting; I remember a lot more over American George Clooney's casting for "Batman and Robin." And Bale's Batman seemed to work out okay; unless I saw "The Dark Knight" 44 million times and gave it a domestic gross of $530 million all by myself.
I don't see much difference between Batman and Superman; I do see a difference between Batman and Superman and Thor, since the comics' Thor is an ancient Norse god who speaks in a faux Shakespearian dialect (i.e. "Thou shalt taste the might of Mjolnir!"). Why is an American actor any more qualified to play that sort of character than a British actor or an Australian actor? He's a Scandinavian God; according to this sort of logic, shouldn't a Scandinavian actor play the part? It's American apples and Norse oranges.
On some level, yes, it is interesting that a British actor was hired to play Superman since that hasn't happened before. And, yes, there are quite a few foreign born stars playing superheroes lately. But that Heat Vision article makes it seem like there are no Americans left in the superhero game, and that's completely untrue. The biggest superhero franchise right now is "Iron Man," headed by American actor Robert Downey Jr. He'll next appear as that character in "The Avengers," alongside fellow Americans Samuel L. Jackson (Nick Fury), Jeremy Renner (Hawkeye), Scarlett Johansson (Black Widow), Chris Evans (Captain America, who's got his own movie as well), and Mark Ruffalo (The Hulk, the second American actor to replace Aussie Eric Bana in that role).
The Heat Vision article expands this discussion of foreign actors playing so-called "American" parts to include Sam Worthington, who succeeded the great American actor Arnold Schwarzenegger in the "Terminator" franchise, and Daniel Day-Lewis who's set to play Abraham Lincoln in Steven Spielberg's upcoming biopic about the Great Emancipator. Day-Lewis is maybe the best actor in the world. He creates fascinating characters with flawless accents. In "There Will Be Blood," he brought to life one of the most fascinating portraits of American greed in movie history. So why can't he play Lincoln? Is it because he's a President? I don't remember people pulling out their hair when Anthony Hopkins played Nixon.
Let's not forget either that Robert Downey's other big franchise right now is "Sherlock Holmes." Has anyone argued he can't play Holmes because he's American and that as a result he's incapable of understanding such a quintessentially British character? No, because he's an actor. This is what actors do. True, Henry Cavill doesn't know what it's like to grow up on a Midwestern farm. I'm pretty sure Henry Cavill doesn't know what it's like to be rocketed from his parents' dying planet in a prenatal birthing matrix either. Somehow, he'll muddle through.
I guess you could make an argument that these casting choices are objectionable for the same reasons that it's objectionable when an American company closes their factory in Detroit to move it to a third world country. I have no doubt that Marvel and Sony felt Andrew Garfield was the most qualified individual to play Spider-Man. But I also have no doubt his selection was based on the fact that he was a lot cheaper to hire than the man he replaced, Tobey Maguire. Garfield is reportedly making half a million dollars in the role, a massive savings when compared to the $15 million plus that Maguire made for each of his two Spider-Man sequels. Basically we live in a new age of superhero outsourcing. You spend the money on the property, not the person.
Here's the thing about getting upset about anyone getting cast in any role for any reason: unless you wrote the screenplay or created the character, you're overreacting. I understand people care deeply about "Superman." I understand Cavill — or anyone in that part — has big shoes to fill. Christopher Reeve was a great Superman. But he was a great Superman in a movie produced by Alexander and Ilya Salkind, a Frenchman and his Mexican-born son. And he was a great Superman in a movie based on a comic book that was co-created by Joe Shuster, a Canadian. Superman himself is something of an immigrant too, since he came to the United States from the planet Krypton. When Superman fights for the "American way," that's what he's fighting for: the immigrant's way.