"We Dare" Is a Wii Game for Swingers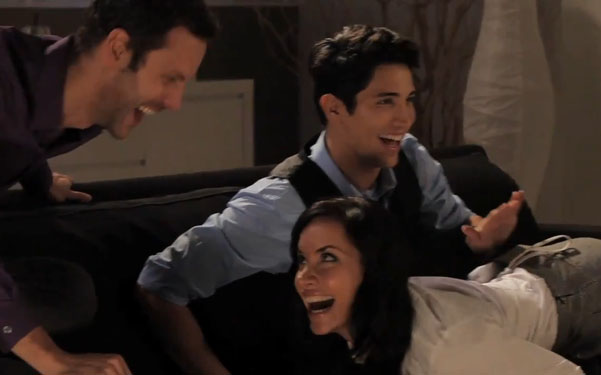 Posted by Chris Plante on
The trailer for Ubisoft's "We Dare" is spreading across the internet faster than mono at summer camp. A mini-game collection for the Nintendo Wii and PS3, this European-only release caters firmly to the "people who want a good spanking" demographic. Have a look for yourself.
We'd like to say the trailer's vague about how the game is played, but it's not really:
You spank your girlfriend.
Coax her into faux-making out with your bro's girlfriend.
Then strip with your bro.
Boy will your double date couple be surprised when they mistake Wii-time for "Mario Kart," not this "adult" game that you'd expect to be stuck beneath a stack of nudie playing cards at your local Spencer's Gifts.
Once you've watched the original trailer, we've included the "Silence of the Lambs" version below it for your viewing pleasure. (Pleasure might not be the right word.)