Want to Executive Produce a "Minecraft" Documentary?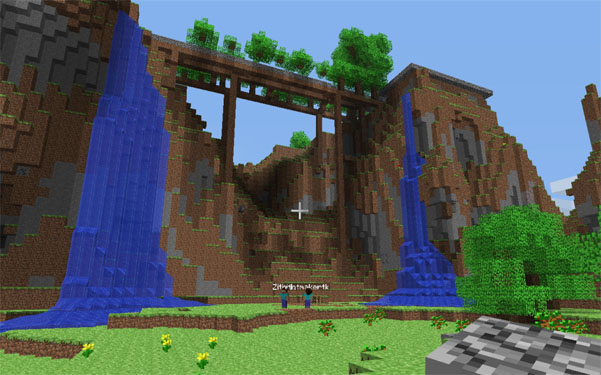 Posted by Chris Plante on
Portland, Oregon-based production company 2 Player Productions has made a name for itself in the video game business by collaborating with monolithic companies like Sony, MTV, Spike TV and G4, but their latest production — while larger in ambition — is comparatively microscopic in scope. "Minecraft: The Story of Mojang" is a 20-minute documentary short that chronicles the skyrocket success of indie hit "Minecraft" and its creator's decision to expand his one-man video game studio. The short is also a proof of concept, as 2 Play Productions plans to make a feature film. They'll need the gaming community's help.
If you haven't heard of Kickstarter, you're part of a rapidly shrinking group. The fund-raising web platform has helped launch museums, magazines, films, comic books and a variety of other unconventional projects. Anyone can start a Kickstarter page to fund practically anything they want — finding Kickstarter members willing to donate is the tough part.
Kickstarter pages usually insensitive donations with a tiered reward system. Donate $5 and receive access to a project blog. Donate $500 and have your name added to the credits.
Each project has a set goal. If users (or "backers") don't pledges enough combined money to meet that goal before the project's deadline, backers are not charged for the donation.
At the time of publish, the "Feature Length Minecraft Doc" is at $31,609 of a $150,00 with 31 days to go. The page has been live for only a little over 24 hours.
Watch the shortened version of the short below, and if you want to help, go here. $10,000 gets you an Executive Producer credit. That's a steal!