"Walking Dead," "Fables" Get Video Game Treatment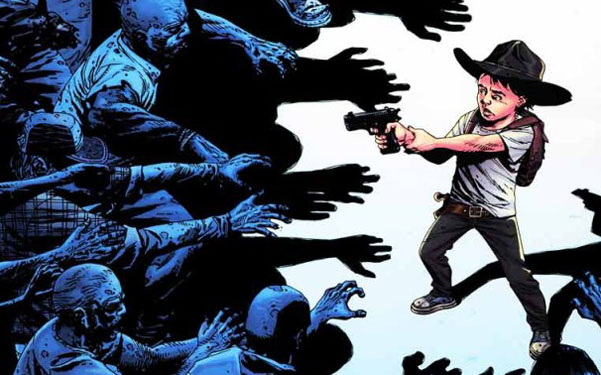 Posted by Chris Plante on
Developer Telltale Games has made a name for itself off the names of others. Specializing in bringing popular film and comic properties to the video game medium, there's no other studio quite like it. Previous adaptations include web-favorite "Strongbad" and blockbuster movies "Back to the Future" and "Jurassic Park." According to All Things Digital, the company is currently creating two new games based on comic book and a television properties.
First, "The Walking Dead: The Game" which will be based on the AMC television series that is based on "The Walking Dead" comic. Set in a zombie-plagued southern United States, a man fights to protect himself, his child and an unlikely band of friends and enemies from the foot-dragging, brain-eating threat.
Second, "Fables," based on Vertigo's fairy tale comics of the same name. A twist on the tales, "Fables" depicts folklore and fairy tale characters living in New York City. It is, to say the least, incredibly popular amongst comic readers.
There are no screens or videos available, so we thought, hey, why not include this new trailer for Telltale's "Jurassic Park: The Game."