"Battle: Los Angeles" Video Game Appears Weeks Before Film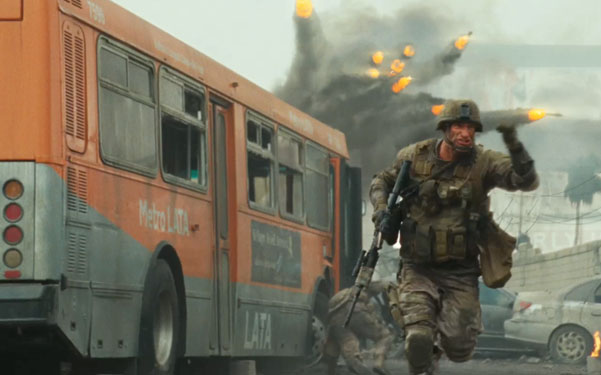 Posted by Chris Plante on
"Battle: Los Angeles," a.k.a. "That Movie With the Creepy Song," is getting a tie-in game, according to this rating page on the Australian government's video game classification database.
The developer is Saber Interactive ["TimeShift," "Inversion"] and the publisher is Konami ["Metal Gear Solid"]. Saber made a splash amongst the gamer community a few weeks ago when a rumor pinned them to a remake of "Halo: Combat Evolved."
Movie games are typically announced and advertised months before release, so this leak, only a few weeks before the "Battle: Los Angeles" film hitting theaters in early March, is quite unusual. Unless Konami plans to ship the game for the film's home video release, don't expect a boxed product. A downloadable game for PC, Xbox Live, PSN or iTunes App Store next month is likely.