The Must-Read Article of the Day: The New Yorker on Scientology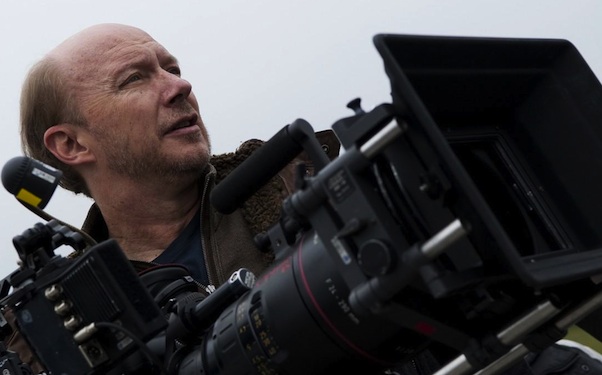 Posted by Matt Singer on
Lawrence Wright's new piece on the history of the church of Scientology for The New Yorker is crazy good and crazy long. How long? I started "The Apostate" last night, read it for an hour before I went to sleep, and only got halfway through it. So I emailed myself a digital bookmark and picked it up again this afternoon. At 26 pages, and 26,000-odd words, it feels more like a book than an article. It should; Wright is working on a book called "The Heretic of Hollywood: Paul Haggis vs. the Church of Scientology." I guess it will be longer than this, but probably not by much.
If you've got the time, it's an amazing read. It's told from the perspective of Haggis, the writer/director of "Crash" and "The Next Three Days," who broke with the church in 2009 over its stance on California's Proposition 8. Wright chronicles Haggis' career and long relationship with Scientology, details allegations of abuse by church leaders, and relays all sorts of juicy anecdotes, like this one from actor Josh Brolin:
"Brolin says that he once witnessed John Travolta practicing Scientology. Brolin was at a dinner party in Los Angeles with Travolta and Marlon Brando. Brando arrived with a cut on his leg, and explained that he had injured himself while helping a stranded motorist on the Pacific Coast Highway. He was in pain. Travolta offered to help, saying that he had just reached a new level in Scientology. Travolta touched Brando's leg and Brando closed his eyes. 'I watched this process going on–it was very physical,' Brolin recalls. 'I was thinking, This is really fucking bizarre! Then, after ten minutes, Brando opens his eyes and says, 'That really helped. I actually feel different!" (Travolta, through a lawyer, called this account 'pure fabrication.')"
Wright's article, with all of its disturbing stories of intimidation and coercion by the church, really makes me want to see Paul Thomas Anderson's indefinitely postponed Scientology roman à clef "The Master" and also gives me the feeling we never will.