"Milli Vanilli" Movie Gets Rewrite And New Director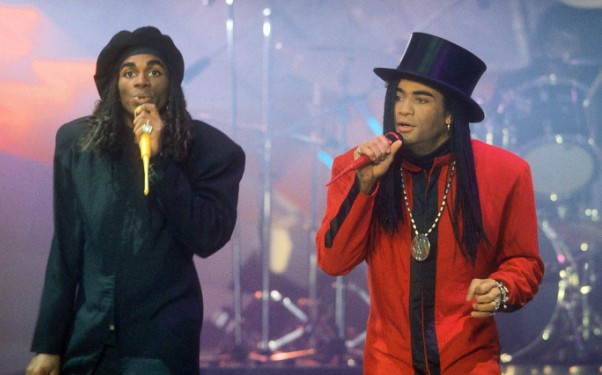 Posted by Brandon Kim on
In the late 1980's Milli Vanilli blasted to the top of the charts on exotic good looks and the wonder of spandex over lean muscle. But they didn't stay there long, banned from public consumption even quicker than they were welcomed, after they were exposed as lip sync frauds who had never recorded the songs in the first place. Universal Pictures was working to piece together a film about the infamous fakes a few years ago, but it didn't get too far. Now Deadline reports that German director Florian Gallenberger will rewrite and helm the picture with The Kennedy/Marshall Company ("Munich," "The Bourne Ultimatum")
You may recall that Milli Vanilli was a somewhat well disguised product of German pop from start to finish, so it's fitting a German would take on the story. Gallenberger won an Academy Award for his short film "Quiero Ser," and his feature "John Rabe," starring Steve Buscemi swept the 2009 German Film Awards.
The film would likely center on Rob Pilatus and Fabrice Morvan, aka Rob and Fab, aka Milli Vanilli (though to this day I've no idea which was which, or if that even applies). Other players include German record producer Frank Farian, who originally found the two dancers strutting in a club and thought they would make the perfect face to front the group he was assembling, and the actual singers, rappers and musicians who recorded the music.
Eventually, the truth about the hit group came out when a prerecorded vocal track began skipping at a live performance. The duo fled the stage and shortly after admitted to the scam. Of course, by then they had sold millions of records and won a Grammy. Oops! Arista records dropped them and the rest of the story is written in the tabloids, in petty crimes and drug overdoses — from which Pilatus met his end, in 1998, in a Frankfurt hotel on the eve of his long planned come back.