Test Your Foreign (Version of American) Film Knowledge With Lurking Title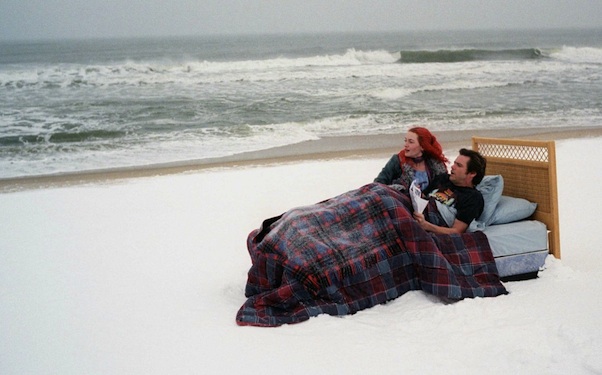 Posted by Matt Singer on
Slate's Brow Beat had a fun post on Friday about the strange world of foreign versions of American film titles. So for example, and for no particular reason, a movie like "Not Another Teen Movie" might be released in France under the title "Sex Academy" (okay there is a particular reason and it's pretty obvious, too). It's not the first time I've read about this subject — The Huffington Post had a good slideshow about this a couple years ago, where I learned that Germans call "Annie Hall" "Urban Neurotic" — but Slate's piece threw in an extra wrinkle: a link to awesomely entertaining, time-sucking website called Lurking Title.
Here's how it works: you click to start the game and are presented with an American film's foreign language title and the posters for eight movies. You have to guess which of the movies belongs to the title. So, for example, I just started up a new round and the title I got was "If Flying Dreams," and the options I had to choose from included "Withnail and I," "Finding Neverland," "The Assassination of Richard Nixon," and "Red Dragon." Since I know "Nixon" involves a man on a plane I picked that — and I was wrong (it was "Finding Neverland"). You only get so many incorrect answers before the game is over and you have to start over and if you get enough right you can advance to higher rounds. So far my best score is deep into Round 3.
For a movie nerd it's a crazy addictive guessing game. And it's not as easy as it sounds. Is Italy's "International Intrigue" "North by Northwest" or "Under Siege?" Is Germany's "In the Beginning There Was Murder" "Stranger Than Fiction" or "10,000 BC?" Is Poland's "The Price of Courage" "A Mighty Heart" or "The Brave One?"* Some of the titles miss the mark completely: I'm not sure if Hungary's interpretation of "Do the Right Thing" — "Eye For an Eye" — really hits at the complexity of the arguments involved. But some of the titles are kind of awesome: I love "To Kill a Mockingbird," but Sweden's version, "Shadows of the South," would be a great title for that (or any) film as well.
Anyway, go check out the site. Now I have to go pretend to write some more and play for about two more hours.
*(Answers: "North by Northwest," "Stranger Than Fiction," and "A Mighty Heart." In all three cases I guessed incorrectly.)