Michael Phelps Wants You to Swim in the Living Room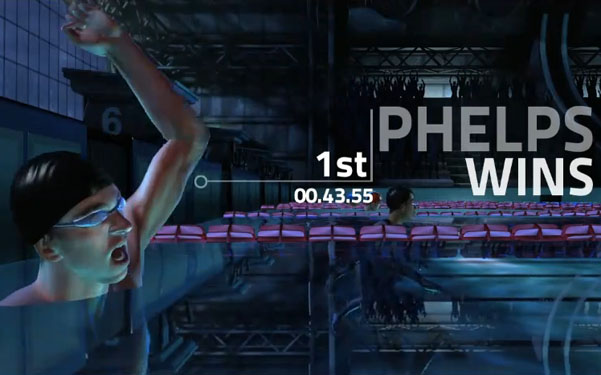 Posted by Chris Plante on
Microsoft's Kinect is like a lake of potential trapped beneath a dense rock of mediocre video games. It is fundamentally a video game peripheral, but the hacking community has successfully stripped the device of its original purpose and have found a sort of magical gizmo that accomplishes any number of things from real-time 3D modeling to this stuff. We would love to see Kinect games that juice the device for all its pulpy potential with a similar squeeze, but for whatever reason developers seem determined to complicate the process. Take 505 Game's latest creation: a Michael Phelps swimming game titled "Michael Phelps Push the Limits."
How? Really, how will Kinect's infrared camera track the player's body? Will we lie stomach flat on the floor, batting our arms in front of us? Will we need a table to back onto for the backstroke? Will we stand straight up and flail our hands like an antebellum auntie caught in a train robbery?
None of these options appeal to us. They sound humiliating.
We've been so busy worrying about our arm's motions, but hat about our feet?
It's almost like the company thinks they can slap a 16-time Olympic medal winner on a fitness game and expect us suckers to pony up. Well we've got one question for them! Where do we pre-order? These arms aren't going to thrash on their own.