Sony Open to Playstation Games on Apple's iOS Devices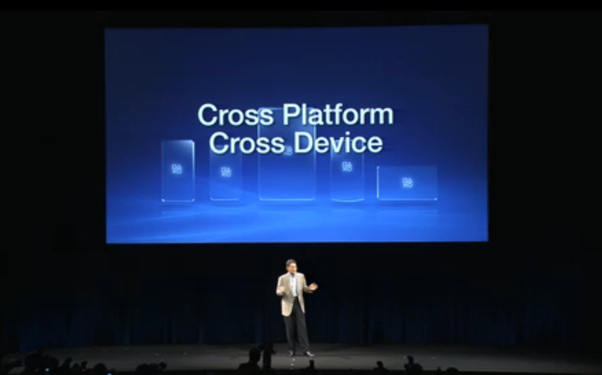 Posted by Evan Narcisse on
In the dogs-and-cats-lying-down-together department, Sony exec Kaz Hirai recently made remarks that said that opened the door for games born in the Playstation family tree to eventually be playable on Apple's iPad, iPhone or iPod Touch.
"We have a completely open stance with carriers and with hand set makers," said Hirai. "There are a variety of OSes but we're focusing first on Android. There's also Windows, iOS and so forth, but we don't have the resources to make it compatible with everything from the start."

"We're not ruling out PSS even on products like Sony Internet TV Powered by Google (Google TV) if adoption rate increases, or if it will help push adoption greatly," he added.
Just last week, Sony unveiled new initiatives on the hardware and software front. Chris Plante's already talked about the device codenamed NGP, the much-rumored follow-up to the PSP that finally made a public appearance in Japan. The other aspect of Sony's portable plans discussed last Thursday involved a programming platform called Playstation Suite. It's designed to enable the dissemination of official Playstation content on hardware other than that Sony already makes and they announced a future rollout on gadgets running Google's Android operating system. Currently, it appears to be focused on select backcatalog content but the idea seems to be that a game could appear on Android the same time it does on the PSP or NGP or whatever. Seeing as how Sony's also a company that makes mobile phones and at least those phones will likely be harboring Android, it makes sense to broaden the potential audience in this way.
However, the wrinkle with Apple's an intriguing one. Longtime video game heavyweights like Nintendo and Sony–who make both console hardware and wholly owned game software and need the latter to make the former profitable–have zealously guarded their intellectual properties. And there's been a triangular mini-rivalry as Apple's slurped up gamers' attention away from Sony and Nintendo, too, with Steve Jobs's company crowing about the breadth of games content on the App Store and the huge reach that iDevices currently have. But, bottom line, Apple products could probably run Playstation Suite very well. Of course, Apple would have to be game, too, but the upside of great games content co-signed by an industry leader would surely be appealing.
It may not be all-out video game perestroika, but such thinking on Sony's part evinces an openness and flexibility that often eludes large, often clumsy players. More and more, the path of games software and hardware appears like it's going to be less about what devices specific games can live on, it'll be about which ones they can't. Woe betide those that fall into the latter category.