Old "Siskel & Ebert" Reviews On a New Website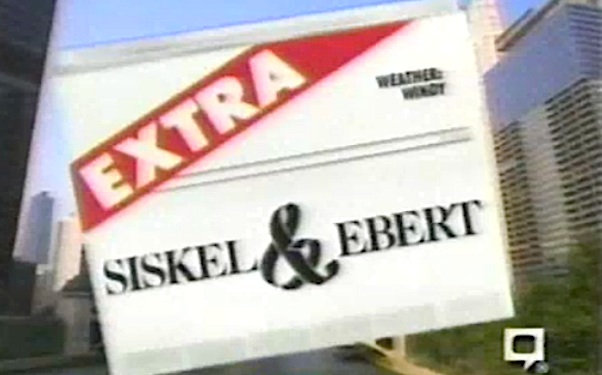 Posted by Matt Singer on
I've told this story before but it's absolutely true: while most kids my age stayed up past their bedtime to secretly watch R-rated movies, I stayed up to watch "Siskel & Ebert." It was one of my favorite shows, and for years it was only on Sundays at midnight. So I'd kiss my parents goodnight, turn off the lights, and lie awake for an hour until the show came on. Then I'd turn my television, lower the volume to one above mute, and pray Gene and Roger didn't yell too loudly and get me caught.
I love reading criticism and I still love watching old "Siskel & Ebert" reviews. The full run of their Disney-syndicated show was available on that series' website until it was cancelled last year, and a good amount of material has shown up on YouTube over the years. But now two "Siskel & Ebert" fanatics who put my own fandom to shame have started an archive site, SiskelAndEbert.Org dedicated to preserving as much of the show as they can. It's far from complete at this point, just a few dozen reviews, but it's a great start, particularly because a lot of the material on it already has previously been impossible to find online. Like, for example, the very first episode of the show, back when it was on PBS and called "Opening Soon …At a Theater Near You" and, in a weird convergence of all my teenage obsessions, had a theme song by Billy Joel:
These guys are hardcore. They hunted down copies of "Sneak Previews," "At the Movies," and the rest from the Library of Congress and the Museum of Broadcast Communications. I hope they continue to build a complete "Siskel & Ebert" (& Roeper) archive. I'm going to watch every single thing they put up. I won't even need to stay up late to do it.