Premiere: Spindrift "Theme From Confusion Range"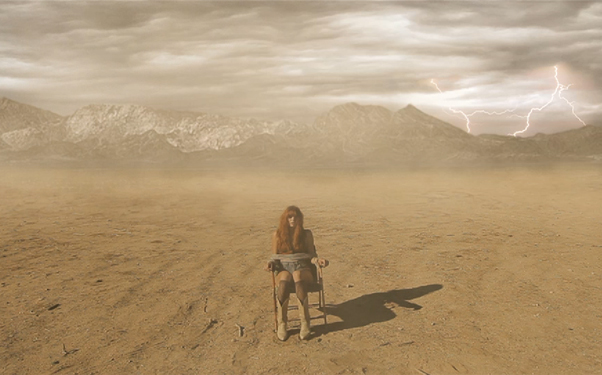 Posted by Brandon Kim on
At one time or another LA's western psyche posse, Spindrift, has been associated with just about every big psyche band from Austin to San Fransisco. Early players included members of Psychic TV, The Brian Jonestown Massacre and The Warlocks. Founding singer-songwriter, Kirpatrick Thomas, has close ties with Dead Meadow, The Dandy Warhols, and has toured with more bad ass stoned-out groups with the word black in their name (The Black Angels, Black Rebel Motorcycle Club, Black Mountain…) than you can shake a tambourine at.
"Theme from Confusion Range" is the first of several forthcoming music videos, each shot by a different independent director, for Spindrift's next album "Classic Soundtracks Vol. 1." Thomas, who takes many of his sonic cues from Ennio Morricone said, "the album is an homage to our love of film scoring and the medium which surrounds it."
This first of the series, featuring a decidedly exploited pair of Daisy Dukes, was directed by Simon Chan (Dead Meadow "Three Kings"):
Spindrift's music has been featured on HBO's "East Bound and Down," in Quentin Tarantino's production of "Hell Ride." The band's cinematic record, "Classic Soundtracks Vol. 1," makes it's debut on Xemu Records, Spring 2011.