Premiere: Nicole Atkins "Metal And Memories"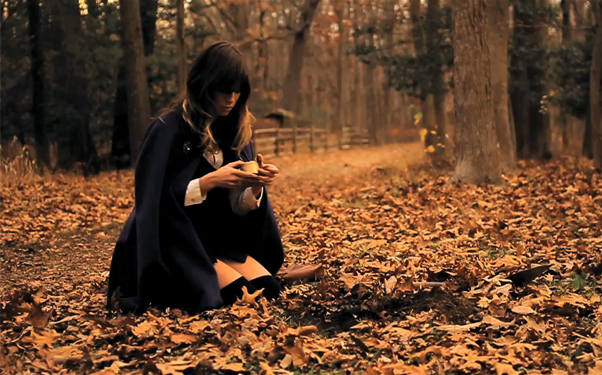 Posted by Brandon Kim on
The third part of Nicole Atkins' vignettes From "Mondo Amore," features the dark beauty burying secrets at a crossroads. What's in the silver box? What price will she pay for this Faustian bargain? Where can I get one of those cloaks? Some questions remain unanswered, but you may find enlightenment on the album, out tomorrow on Razor & Tie.
Atkins signed with the independent New York label after splitting with Columbia Records. "The production of the last record was a little bit too cheery for my taste," Atkins said. "It was really lush and pretty and this time I wanted to deconstruct the sound a little bit." Inspired by the work of Scott Walker and Nick Cave, she wanted to hit a more haunting chord with her new record. "I knew where I was going with the record so I said, 'Look, if you don't hear it, I hear it, so just let me go," she said of her parting from the major label.
Here's the third part of her three part album teaser, directed by Mandy Bisesti and Lucia Holm, "Metal and Memories":
The "Mondo Amore" album release party will be at the Bowery Ballroom in NYC on Feb. 9th where Atkins and her band, The Black Sea, will be joined by a string section. You can find parts one and two here.