Oscar Pick, Best Original Score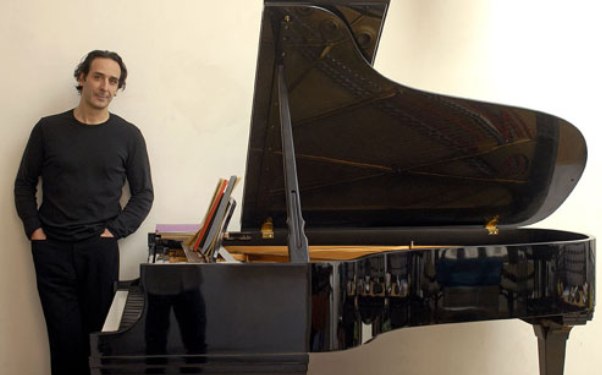 Posted by Brandon Kim on
The nominees for best original score this year leave me in a tough position. I've never hidden my disdain for Hans Zimmer's bloated, heavy handed electro turd style, but some of the work he did with "Inception" was truly ingenious. On the other hand, I've been admiring Alexandre Desplat's excellent film scores for a long time and his score for "The King's Speech" is rousing.
Before I cut to the chase, here are the nominees for Best Original Score:
"How to Train Your Dragon" — John Powell
"Inception" — Hans Zimmer
"The King's Speech" — Alexandre Desplat
"127 Hours" — A.R. Rahman
"The Social Network" — Trent Reznor and Atticus Ross
If the Golden Globes are any indication, Trent Reznor and Atticus Ross may well win the Oscar for their "The Social Network" score. It would be well deserved, the score served the film magnificently and I've even listened to it on it's own several times (though it tends to bring about an unease that turns into a burning desire to delete my facebook account).
I've never been great at picking Oscar winners, usually half the nominees are not ones I would have chosen, and when it comes to scores, I have difficulty weighing merit versus likability — or how well a score served the film it was created for versus how much I like listening to it on it's own — two distinctly different kinds of scores, probably requiring different awards. And this dilemma is on full display this year in Desplat versus Zimmer.
Zimmer's handiwork with Edith Piaf and the ingenious way her song "Non, je ne Regrette Rien" is incorporated throughout the entire score, at various speeds, deserves recognition. But so does his penchant for ruining films with his loud, flatulent noise. Since the real genius to the music in "Inception" is the way in which is was used to move between levels in the film's reality, I see it more as sound design and would not choose to give Zimmer an Oscar for it. Outside of joking around in slow motion, I'd also never want to listen to the score on it's own.
Thus, the Oscar goes to: Alexandre Desplat for "The King's Speech."

"The Threat of War" by Alexandre Desplat — "The King's Speech"
Listen to that piece of music build, from just inklings at first, into grave and somber tones, and then (around 2:25) Desplat's tentative piano gives way to the threat of violins, stirring up from underneath, until there is naught but a dance of menacing strings.