My (Sure To Be Wrong) Oscar Picks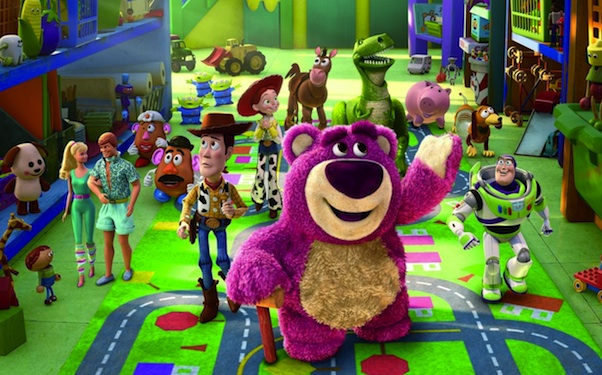 Posted by Matt Singer on
You can know a lot about movies and still know very little about the Academy Awards. The Oscars are a specialized skill, sort of like scouting in baseball: you can be the best baseball mind on the planet, but if you can't predict who has the talent and drive to become a great player (or the desire to spend 250 days of the year on the road — a trait that, admittedly, does not hold up in this analogy), that's not the job for you. I know a lot about baseball and movies, but I wouldn't be a great scout and there's a reason I don't run one of those Oscar all-the-time websites.
But making Oscar predictions is an essential part this job, like creating a top ten list at the end of the year or making fun of Rob Schneider movies. It's not that I don't enjoy it — I do — it's just that I'm not great at it. Last year, my former podcast co-host and I made a bet on the show and I lost. As a result, I had to drink an entire bowl of Austin's finest (and thickest) queso dip. I almost went blind. On cold nights and right before it rains, I can still taste guacamole in my mouth.
Here is my one helpful Oscar picking tip: learn about the short films. Anyone doing an Oscar pool is going to know the main contenders, and unless they're desperate to lose money (or, in my case, their appetite) they're going to do some rudimentary research on the frontrunners in all the main categories. By good info on the animated, documentary, and live action shorts categories is in short supply and requires a bit more digging than many of your competitors will be willing to do. So find yourself an article like this one on indieWIRE and study up.
I say all this so you know exactly who is making these picks: a very knowledgable moviegoer with a layman's knowledge of the Oscars. So you should take them all with a grain of popcorn salt, and shop around for comparative picks before entering your own cheese-drinking Oscar pool.
The 2011 Academy Award Nominees
(My picks in bold and italics)
Best Picture
"Black Swan"
"The Fighter"
"Inception"
"The Kids Are All Right
"The King's Speech"
"127 Hours"
"The Social Network"
"Toy Story 3"
"True Grit"
"Winter's Bone"
Best Director
Darren Aronofsky, "Black Swan"
David O. Russell, "The Fighter"
Tom Hooper, "The King's Speech"
David Fincher, "The Social Network"
Joel Coen and Ethan Coen, "True Grit"
Best Actor
Javier Bardem, "Biutiful"
Jeff Bridges, "True Grit"
Jesse Eisenberg, "The Social Network"
Colin Firth, "The King's Speech"
James Franco, "127 Hours"
Best Actress
Annette Bening, "The Kids Are All Right"
Nicole Kidman, "Rabbit Hole"
Jennifer Lawrence, "Winter's Bone"
Natalie Portman, "Black Swan"
Michelle Williams, "Blue Valentine"
Best Supporting Actor
Christian Bale, "The Fighter"
John Hawkes, "Winter's Bone"
Jeremy Renner, "The Town"
Mark Ruffalo, "The Kids Are All Right"
Geoffrey Rush, "The King's Speech"
Best Supporting Actress
Amy Adams, "The Fighter"
Helena Bonham Carter, "The King's Speech"
Melissa Leo, "The Fighter"
Hailee Steinfeld, "True Grit"
Jacki Weaver, "Animal Kingdom"
Best Original Screenplay
Mike Leigh, "Another Year"
Scott Silver and Paul Tamasy & Eric Johnson and Keith Dorrington, "The Fighter"
Christopher Nolan, "Inception"
Lisa Cholodenko & Stuart Blumberg, "The Kids Are All Right"
David Seidler, "The King's Speech"
Best Adapted Screenplay
Danny Boyle and Simon Beaufoy, "127 Hours"
Aaron Sorkin, "The Social Network"
John Lasseter, Andrew Stanton, Lee Unkrich, and Michael Arndt, "Toy Story 3"
Joel Coen and Ethan Coen, "True Grit"
Debra Granik and Anne Rosellini, "Winter's Bone"
Best Foreign Language Film
"Biutiful," Mexico
"Dogtooth," Greece
"In a Better World," Denmark
"Incendies," Canada
"Outside the Law," Algeria
Best Animated Film
"How to Train Your Dragon"
"The Illusionist"
"Toy Story 3"
Best Art Direction
"Alice in Wonderland"
"Harry Potter and the Deathly Hallows Part 1"
"Inception"
"The King's Speech"
"True Grit"
Best Cinematography
"Black Swan"
"Inception"
"The King's Speech"
"The Social Network"
"True Grit"
Best Costume Design
"Alice in Wonderland"
"I Am Love"
"The King's Speech"
"The Tempest"
"True Grit"
Best Documentary Feature
"Exit Through the Gift Shop"
"Gasland"
"Inside Job"
"Restrepo"
"Waste Land"
Best Documentary Short
"Killing in the Name"
"Poster Girl"
"Strangers No More"
"Sun Come Up"
"The Warriors of Qiugang"
Best Editing
"Black Swan"
"The Fighter"
"The King's Speech"
"127 Hours"
"The Social Network"
Best Makeup
"Barney's Version"
"The Way Back"
"The Wolfman"
Best Original Score
"How to Train Your Dragon"
"Inception"
"The King's Speech"
"127 Hours"
"The Social Network"
Best Original Song
"Coming Home," from "Country Strong"
"I See the Light," from "Tangled"
"If I Rise," from "127 Hours"
"We Belong Together," from "Toy Story 3"
Best Animated Short
"Day & Night"
"The Gruffalo"
"Let's Pollute"
"The Lost Thing"
'Madacascar, a Journey Diary"
Best Live-Action Short
"The Confession"
"The Crush"
"God of Love"
"Na Wewe"
"Wish 143"
Best Sound Editing
"Inception"
"Toy Story 3"
"Tron: Legacy"
"True Grit"
"Unstoppable"
Best Sound Mixing
"Inception"
"The King's Speech"
"Salt"
"The Social Network"
"True Grit"
Best Visual Effects
"Alice in Wonderland"
"Harry Potter and the Deathly Hallows Part 1"
"Hereafter"
"Inception"
"Iron Man 2"