Mother Buys Her Kids "Diego," Gets Porn Instead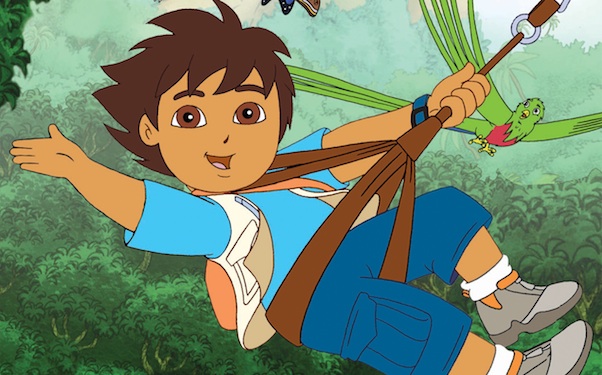 Posted by Matt Singer on
Candice Conner bought her kids a couple of "Go, Diego, Go!" DVDs at Toys R Us in Valley Stream, New York. The box for one looked a little weird, flimsier than it should have, but the barcode scanned properly and she didn't give it another thought.
Parents remember: always give these things another thought. Turns out someone had slipped a copy of the porn video "Bubble Butt Bonanza Vol. 17" inside a bootlegged "Diego" case then left the DVD in the Toys R Us. Conner's two children, 11 and 3, got a big bonanza-related surprise when they watched the DVD. Here's New York City's ABC 7 with a report:
What's missing from ABC's piece is an interesting fact I heard in the radio report that first brought this story to my attention. Conner told Terry Sheridan from 1010 WINS that she turned on what she thought was "All Star Sports Day Featuring Diego" and left the room. It was on for "about fifteen minutes" before one of her kids yelled for her.
It took Conner's kids fifteen minutes to realize they were watching "Bubble Butt Bonanza Vol. 17?" I have to admit, I'm not familiar with the film — I'm more of a "Blues Clues" man myself — but it seems hard to believe that the differences between a ass-centric hardcore porno and the multilingual adventures of an adorable little boy and his baby jaguar weren't immediately apparent.
Toys R Us is still investigating what some are calling "The Best 'Diego' Episode Ever."