Morgan Spurlock's Response To Plagiarism Charges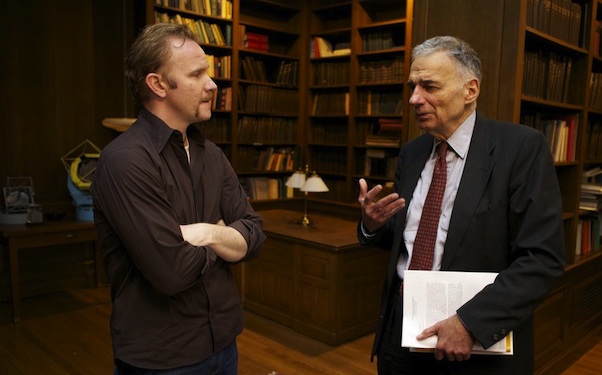 Posted by Matt Singer on
Yesterday we reported on a couple of Houston-based artists named The Art Guys who felt that the similarities between their "SUITS" project and director Morgan Spurlock's branded suit from his new product placement documentary "POM Wonderful Presents The Greatest Movie Ever Sold" were too strong to be a coincidence. It was "beyond belief," they said, that Spurlock didn't know their work. I thought it was pretty plausible that he hadn't; after all, I hadn't heard of The Art Guys before, and I know pretty much everything ever.
This morning, I awoke to a comment from Spurlock himself on yesterday's post. I was going to try to get in touch with the director to confirm it was his remarks, but the comment has the exact same wording as several tweets on the plagiarism charges on Spurlock's Twitter page. So they seem pretty legit. And here's what he had to say:
"It's preposterous. I never even heard of these guys until today, and all of their claims are baseless. Looks like we both had an idea to mimic what's been happening in stock racing for the last 40 years. And last time I checked, merely having appeared on the same television network at some point in its broadcast history is not exactly an argument for plagiarism."
So there you go. I guess if The Art Guys want to leave their own comment on this post I can keep doing this forever. "The Greatest Movie Ever Sold" opens in limited release on April 22.