Making the Cut: A Celebration of Genre Films at the Spirit Awards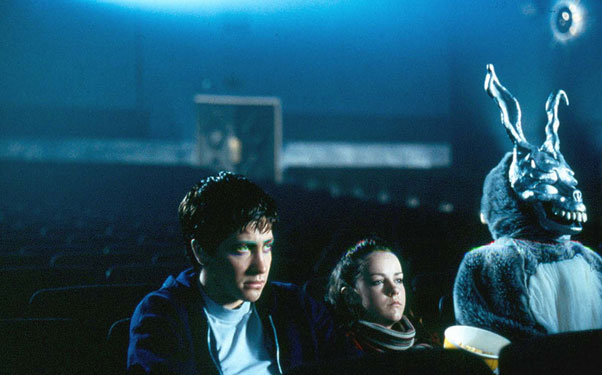 Posted by IFC on
One of the ways the Spirit Awards has continued to celebrate what's new and next has been by honoring genre films that are typically overlooked when it comes to year-end ceremonies and top ten lists. After all, what other non-genre specific awards show would've had the gumption to put up "Wes Craven's New Nightmare" for Best Feature as the Spirits did in 1995? Yet that surprising nod shouldn't come as all that surprising to those who have followed the Spirit Awards through the years, where horror and sci-fi have long been an integral part of the proceedings, not only to highlight what's been the best for a particular year, but what new voices are on the horizon.
Naturally, the Best First Feature category has been a hotbed for filmmakers who quickly make their mark with genre films. Although audiences didn't immediately embrace Richard Kelly's time-travel drama "Donnie Darko" in 2002, the Spirit Awards instantly recognized the qualities that would make it a cult classic with nods in the Best First Feature and Best First Screenplay categories. Likewise, Alex Rivera's "Sleep Dealer," which imagined a world where the immigration debate is reframed by companies who use technology to keep people from interacting with each other, raised its profile with a Best First Feature nomination in 2009. Last year, the biggest stir when nominations were announced came with the announcement of Oren Peli's "Paranormal Activity," the surprise box office hit that was made for just around $15,000 by a software programmer and went on to gross $107 million domestically with the simple premise of a couple tormented by supernatural house guests.
This year, another found footage flick found its way into the category with "The Last Exorcism," which also earned a nomination for its star Ashley Bell in the Best Supporting Female category for her portrayal of a young woman that appears to be possessed by the Devil. Incidentally, the film isn't actually the first from director Daniel Stamm, whose previous mock doc thriller "A Necessary Death" won an audience award at the AFI Fest in Los Angeles in 2008 and brought him to the attention of executive producer Eli Roth after the film's original directors, screenwriters Huck Botko and Andrew Gurland had to leave to direct their other script in development, the comedy "The Virginity Hit." That bit of luck gave Stamm the chance to show his mettle on a substantially larger (but still meager $1.8 million) budget and paired him with Roth, who has injected a much-needed sense of humor into the usually deadly serious arena of horror.
The somewhat tricky nature of Spirit Award paperwork led to a similar nomination oddity in 1997 and 1998, though it was no less prescient when Larry Fessenden picked up the Swatch Someone to Watch Award a year before the Spirit Awards would nominate him again for Best Director – the catch is they were for both for the same film "Habit." Still, there's no argument here about acknowledging Fessenden, who has gone on to become one of the most prominent and important promoters of independent genre films, both as a director himself on films like 2006's Ron Perlman frightfest "The Last Winter," but as the chief of Glass Eye Pix, which has produced such films recently as "Bitter Feast" and "The House of the Devil," introducing the world to filmmakers like Ti West and Joe Maggio.
In general, indie filmmakers have long pushed the boundaries that often prevent even most mainstream films from presenting the world as they know it, so it only makes sense that many work in horror and science fiction, where at its best, they can offer effective social commentary in a way few other genres of films can be. That the Spirit Awards chooses to acknowledge it keeps the ceremony on the cutting edge and always ahead of what's next.