Is Apple TV the Next Big Video Game Console?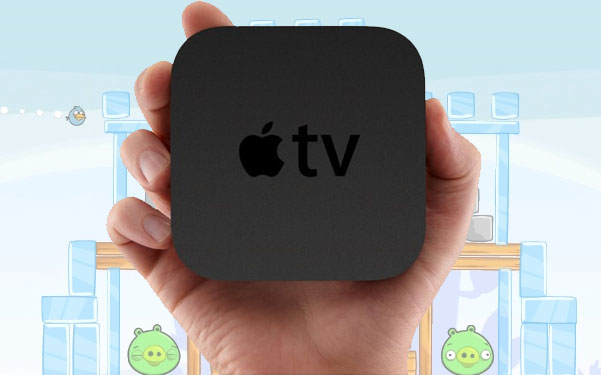 Posted by Chris Plante on
Does Apple have plans to bring games to your television, not through the Xbox 360, PS3 or Wii, but Steve Job's "hobby," the Apple TV? A number of tipsters across the web have brought to light lines of code in iOS 4.3 beta 3 firmware pertaining to "ATVGames" and "ATVThunder." If you've ever had the urge to play iPhone games in 1080, the time may be nigh.
According to Engadget, the chunk of code including "ATVGames" and "ATVCodes" could "point to a controller of some sort, leaderboards (think Game Center), a way to schedule games (multiplayer?), and a store front (think App Store, iTunes)."
If you had told us a couple years ago that Apple, a company that notoriously fumbled Halo to its rival Microsoft, then entered an "pretend the medium doesn't exist" phase, would ever make a play for the video game console market, we would have scoffed. But now, with the Apple TV, iPhone and iPad processors in the same ballpark power-wise, the possibility of quick and easy iOS porting alone buoys the possibility of success.
Imagine buying that be played on your iPhone, iPad, Mac and television. Game Center on Apple TV would mean more than leader boards. Game Center's cloud of user information could allow for cross-platform saved game files, so players can pick-up where they left off, whether that was on their phone, their computer or their television.