IFC.com + BajillionHits.Biz x SXSW = Stratlandia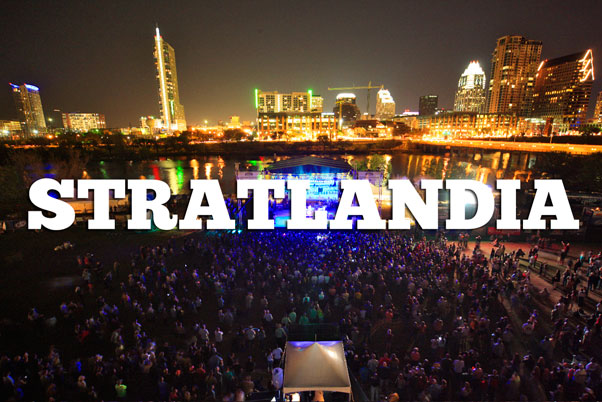 Posted by Alex Blagg on
Hello, I'm Alex Blagg from BajillionHits.Biz. As part of IFC's commitment to bringing you the best in cutting-edge entertainment, they wisely elected to retain my services as your official guide through the life-changing experience that will be the 2011 South By Southwest Interactive Festival (or as I like to call it, "The Big Dance").
Anyone worth their hits in Internet-winning will be headed down to Austin in a couple weeks to embark upon a week-long assault of Internet panels, next-lev social networking events, digital name-drop ops, some very innovative methods of self-promotion, and sponsored open bar 2.0's. Basically it's all of the coolest people on the Internet getting together for the coolest Internet event of the year and meticulously capturing and broadcasting the whole experience on the Internet, from the epicenter of coolness.
So whether you're actually going to the festival or just following along via your friends' incessant social media updates, stay plugged into my coverage right here at IFC.com. I'm going to be talking to the biggest influencers on the net, running some very advanced disruption tactics, and jacking a whole lot of strat.
Remember: if you miss even a single blog post, video or tweet, you could miss everything.