How Many Billions of Virtual Soldiers Have Died in "Black Ops"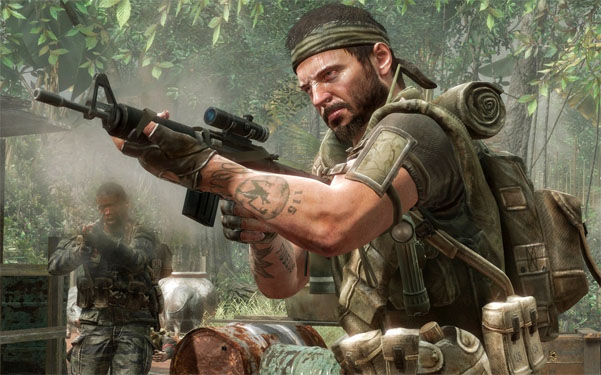 Posted by Chris Plante on
How many people die in a virtual war? Video game publisher Activision clams that since the release of "Call of Duty: Black Op" in late 2010 over 60 billion virtual soldiers have been killed at the hands of its players in multiplayer. By comparison in the real Vietnam War, recreated as one of the game's settings, 58,245 members of the United States Armed Forces were killed, according to American War and Military Operations and Casualties report from the Congressional Research Service.
Video game violence is no longer the hot button issue that fueled cable news in the late 1990s and early 2000s, but there is something staggering about that number. What should we take away from the many kills? Maybe virtual life is meaningless. That players are desensitized to the point that, cooperatively, they can kill one another's avatars enough times to match the current world population. Or maybe that logic is akin overthinking the number of battleships we've sunk in a board game.
It's probably the latter, but there might be something to learn from a game where every death counts and avatars are less disposable than a tissue.