Hey Laaaadieeesss: Larry Sanders is Single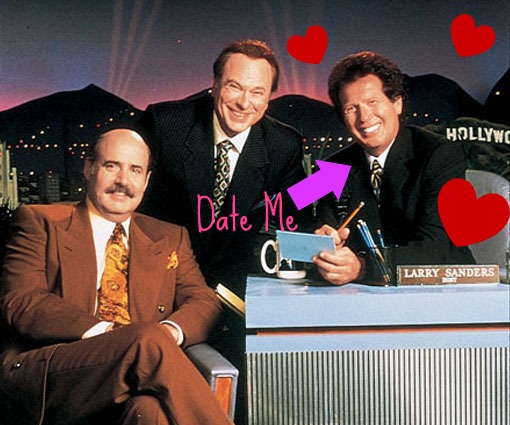 Posted by Melissa Locker on
If you have been keeping up with your recommended daily allowance of The Larry Sanders Show you will know that Larry's wife has left him. If you're not keeping up with Larry Sanders, why not? It won three Emmys and was nominated for 56. Trust, it's good enough for your discriminating palate. It's on at 11 p.m. ET/PT tonight so now is your chance to fix that little problem. In tonight's episode, "The Breakdown", Larry's friends decide to get proactive in helping Larry move on from his latest divorce. This results in Artie getting a string of lovely single ladies on the show. As Larry says, "There's a very fine line between being a producer and a pimp." Artie replies, "This show is the most highly advanced dating service in the world." So which lucky women are being subjected to Artie's big pimpin'?
Supermodel and Sports Illustrated cover girl Kathy Ireland:
"China Beach" star Dana Delany was high on Artie's list, too:
Well before she walked the streets of New York (take that however you want) in "Sex and the City", Kristin Davis was on Larry's (or at least Artie's) radar:
Even the amazing Teri Garr (who we would really like to have a beer with, just saying) was paraded before Larry like she was a fresh young pedigreed race horse and he was the sole heir to an emirate:
Helen Hunt was promoting her once hit show "Mad About You" when she hit Larry's couch of love:

Helen Hunt on Larry Sanders Show (1993)
Uploaded by fraggleclaudi. – Click for more funny videos.
So…which of these lovely ladies does Larry end up with? Tune in tonight to find out.
The Larry Sanders Show airs at 11 p.m. ET/PT on IFC