Guitar Hero Is Dead, Activision Lives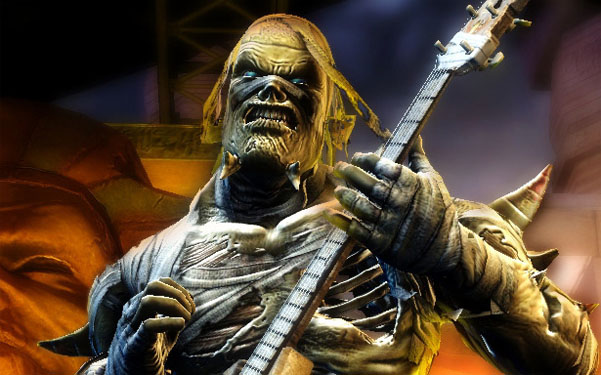 Posted by Chris Plante on
It's been a rough couple months for the plastic instrument business. Harmonix, the developers of "Rock Band," were sold by MTV Games to an investment company in December. This week, the folks behind "Guitar Hero" met a worse fate: its publisher Activision dissolved the "Guitar Hero" franchise all together. Guitar Hero, as we know it, has played its last encore.
"Due to continued declines in the music genre, the company will disband Activision Publishing's Guitar Hero business unit and discontinue development on its Guitar Hero game for 2011," explained Activision in a recently released financial statement.
In an investor call yesterday, Activision Publishing CEO Eric Hirshberg went into further detail:
"Despite a remarkable 92 rating on DJ Hero 2, a widely well-regarded Guitar Hero: Warriors of Rock, as well as a 90-plus rated release from our most direct competitor [Rock Band 3], demand for peripheral-based music games declined at a dramatic pace. Given the considerable licensing and manufacturing costs associated with this genre, we simply cannot make these games profitably based on current economics and demand. Instead, what we'll do is focus our time and energies on marketing and supporting our strong catalog of titles and downloadable content, especially to new consumers as the installed base for hardware continues to grow."
Guitar Hero wasn't the only cancellation. "True Crime" from United Front Games also got the axe.
On UFG's website, this message has been added:
"We are sorry we did not get a chance to complete this project with Activision, but we understand why. We are both committed to doing quality games and nothing less. Maybe we will have a chance to work together in the future, but in the meantime we are setting our creative sights on a different horizon. You can keep up with the latest developments at UFG here on our site."
It was announced by Activision that even the former cash cow "Tony Hawk" franchise would not see a new release in 2011. If true, this will be the first year without the Hawk since 1999. Actually, maybe the skater deserves a vacation.
So is Activision in a bad place financially? Apparently no, not at all.
The company reports that net revenue was $4.45 billion in 2010, a bump from $4.28 in 2009. Surely releasing a major expansion to " World of Warcraft" and a new "Call of Duty" helped.