"Glee" Breaks Elvis Presley's Billboard Singles Record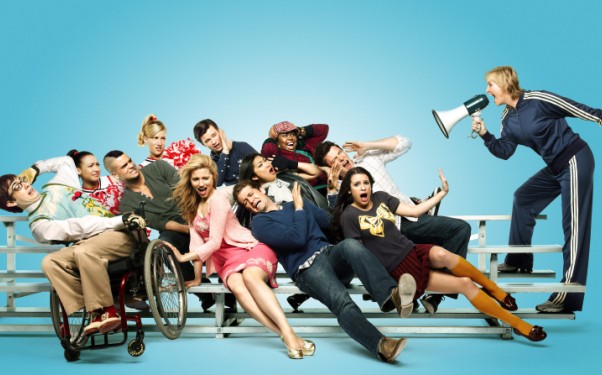 Posted by Brandon Kim on
Fox's hit TV show "Glee" just broke Elvis Presley's Billboard Hot 100 singles record. THR reports that the show has had 113 singles on the chart to the King's 108.
If you're a Gleek, that's incredible news. If that strikes you as a bit sad, now is probably not the time to remind you about the hothead series creator, Ryan Murphy, who's tainted the integrity of the show with the public denigration of musicians who say no to him — it's not easy seeing guys like that win. But, there's something amazing about a man who in the same breath can tell a band to "fuck off" and then preach about how he's some kind of savior for 7-year-olds.
Balls just don't come bigger than that. To put the success of Murphy's show and these singles hits in more perspective, "Glee" has trounced James Brown's charted 91 singles, and The Beatles' 71. Only two season old, the show has produced two platinum albums, two gold albums, grabbed two Grammy nominations and a bunch of Emmys and Golden Globes. And Let's not forget the great photos — just more for the nation's youth to aspire too.